Moving from
Germany to Spain
How It Works
Post task
Post your task details and description on our website or app
Get offers
Receive offers from nearby service providers in PDF format with booking link
Discuss
Use Moovick Messenger to discuss details and choose the best option based on ratings and reviews
Book
Book and get your task done effortlessly
Moovick is an all-in-one platform that provides clients with on-demand, professional Service Providers for moves and home renovation jobs in real-time for their day-to-day needs.
Car (Taxi / Combo)
Perfect for small boxes, airport pick ups and luggage transfer.
Van (7-17 m3)
Great for moving studio or one bedroom apartments with basic furniture items and boxes.
3.5T Truck (20-24 m3)
Best for 1-2 bedroom apartments, small homes moves and commercials goods.
7.5T (+) Trucks
Best for 2 to 3 room apartments and upto 10 standard size pallets
Select your moving package
All packages includes Driver, Vehicle, fuel and taxes
Economy
For Individuals looking to get tasks done affordably
Android and iOS App for posting your task
Access to 1700+ reviewed and verified Service Providers
Limitless Chats & Negotiations
Book Now Pay Later option
Moovick Support in selecting professionals
Premium
For Premium Individuals & Businesses
Book on-the-go with a 3-minute booking process
Work only with Moovick assigned Premium Movers with 4,7/5,0 or higher ratings
Moovick's personalized premium dashboard
Live Tracking of your goods
Moovick's premium support throughout the task
Comprehensive insurance
Multiple free reschedulings
Possibility to directly invoice your employer / job centre through Moovick
Packing Material (on request)
Business
For SME Business Entities
All in Premium
Dedicated Account Manager to understand your personalized needs
Customized Transport Solutions with LTL and pooled cargos
Personalized route optimization to ensure maximum savings
Discounted rates for recurring orders
Storage Facility (on request)
Contact us
Use Cases

Vinayak
Best service received
Delivery partner was very friendly and flexible. He was hard working and made sure that all assemblies are done correctly. I would recommend all to use Moovick for relocation service.
Relocation:
Service detail:
Home Move, furniture and boxes
Cost:

Shamsul
Moovick offers a very high standard of professional service
They completely hand hold you through out the process. Its like almost being with you in person. I was coordinated for my case by "Misha" and the communication was crisp and clear. Strongly recommend.
Relocation:
Service detail:
Home Move, furniture and boxes
Cost:

Geetika
I had a very comfortable and good experience
The customised delivery support was very prompt over WhatsApp (communication in English which was super helpful). I was able to arrange a very last minute delivery of something I found on Ebay (for a sunday morning). The driver was also very helpful and went the extra mile helping with things that weren't necessarily a part of the service. Highly recommended to try this!
Relocation:
Service detail:
Furniture pickup & Assembly
Cost:

Claudia
Excellent experience
I sent the WhatsApp well after 'after hours' and Misha from Moovick support was extremely efficient and helpful. This was a last minute booking from our side as our confirmed moovers had to cancel and i was so pleasantly surprised that within minutes Misha had confirmed that Olek would be available! Olek you guys were amazing thank you so much for being efficient and so friendly! Will definitely recommend and use this service next time.
Relocation:
Service detail:
Home Move, furniture and boxes
Cost:

Satish
Excellent support provided
They helped us decide the appropriate size of the transport vehicle based on the number of items. The transport vehicle was very good and also the driver was very helpful. A 10 out of 10 for everything. I would definitely recommend the service.
Relocation:
Service detail:
Home Move, furniture and boxes
Cost:

Patrick
The driver and helpers were very professional and quick in the entire process
The decisions for splitting and loading between two vehicles were made on the go and the assembly service was also good. Thanks to moovick for being in constant communication for support. Highly recommend the service.
Relocation:
Service detail:
Home Move, furniture and boxes
Cost:

Varun
The only reasons I am giving 5 stars
All in all, I have had a very smooth experience with LP support team, and would absolutely recommend the platform to anyone; ESPECIALLY, if you are new to the city, don't speak German and need support in English, or are on a budget with moving within the city. The price is very reasonable for the service offered, of course this might be quite dynamic considering your package, but we ultimately pay for the service and trust, I believe!
Relocation:
Service detail:
Furniture transport & Assembly
Cost:

Sharmin
I highly recommend this service for a reasonable price
Great customer support through WhatsApp even on holidays. Moovick helped me move from Munich to Hamburg very easily. The driver was very professional and punctual. To be honest, this is the best customer service I have experienced in Germany. 💯
Relocation:
Service detail:
Home Move, furniture and boxes
Cost:

Laura
Excellent service!
Kamran went above and beyond! He understood exactly what I needed. Communication was always quick and smooth. I am very picky with the services I receive and he exceeded my expectations! Thank you, Kamran!
Home improvement:
Service detail:
Cost:
Things to know before moving to Spain
Rich culture, gastronomy, landscapes, weather, friendly people, high quality of life... for these and other reasons living in Spain is a good idea. At least for 143,000 Germans currently living there. Balearic Islands, Andalusia, Barcelona and Canary Islands are the preferred cities. But Iberian Peninsula is so diverse that you will find the right city for you.
Read on for frequently asked questions and tips for moving to Spain.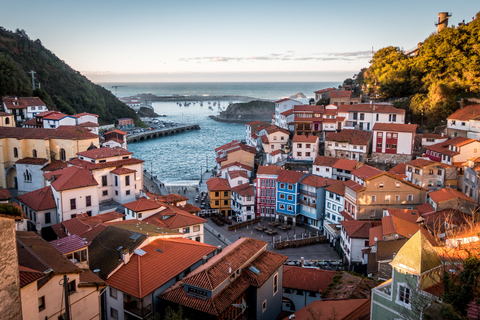 FAQs
Why move to Spain?
We want to show you how to move to Spain and enjoying life as expat in one of the world's top tourist destinations. Did you know 12 million Germans visit this country on holidays? Spain has "something" that invites stay. That's why German population residing in Iberian country is the second-largest foreign population in Europe, with an increase in residents of 2.5% last year.
Quality of life in Spain
What makes these two countries so different? Firstly, climate. Spanish city of Alicante has the most sunshine hours in Europe. It averages 10 hours of sunshine a day, far more than the 4.5 hours enjoyed in Germany. Although south of the country is very different from north in terms of weather, Spain generally enjoys an average temperature 10°C higher than Germany.
Difference between living in Germany vs Spain
Only this aspect creates some cultural differences that shape everyday life differently. In Germany the day starts earlier and is shorter, in Spain the day flows slow and lasts into the evening. There are also more outdoor sports activities, and it's very common to treat oneself to long meals on the terraces of restaurants, whereas in Germany, because the days without rain are not as safe, more leisure plans are made indoors.
And what about the food! It's not that in Germany you only eat sausages, but diet is not nearly as varied as Mediterranean. In terms of gastronomy, Spain offers a lot of variety, high quality and affordable prices. In any restaurant you will easily find a good "tapa" of local meals with fresh products, which is more difficult find in Germany.
Peoples: Germany vs Spain
Weather also affects personality. In Germany people tend to be colder, rougher, like their language. Spaniards are cheerful and welcoming. Spanish language sounds softer, while German sounds harder. In addition, Spaniards show their closeness with effusive body language. Did you know that Spanish is the second most learned language in Germany?
Move to Spain: pros and cons
Now that we have outlined all the positive aspects of moving to Spain, we also have to warn that the main negative aspect of living in Southern Europe. If you're considering moving furniture and relocate to Spain, there are a few things to keep in mind.
Firstly, Spain is a low-cost destination for Germans, but the country has fewer job opportunities, lower productivity, and poorer work-life balance.
Secondly, if you want to take your car to Spain, you'll need to deregister it for export and then re-register it at the General Traffic Direction (DGT), which can be long.
And finally, as a German moving to Spain as an EU citizen, you don't need a visa to move to Spain, but after three months you must register as an official resident in the nearest foreigners' bureau.
Cost of living in Spain compared Germany
Iberian country is a low-cost destination for Germans. Moreover, at low prices, there is a high quality of life in Spain.
For example, a cup of coffee in Berlin cost €3.55, while in Madrid you have this drink for €2.76. Visit Städel Museum costs €16, a ticket for Guggenheim Museum costs €13. Price of a house in Múnich is 32% more expensive than in Barcelona, as is transport. While it is true that wages are much lower in Spain, so is the cost of living. Removals to Germany from Spain and from Berlin to Barcelona can be affordable idea because of the lower cost of living in Spain.
Tax implications
Tax structures differ somewhat, but in both countries taxes are high. In Spain is better in terms of income from work, capital and business profits. Germany, on the other hand, has better taxation in wealth, house purchase and VAT.
If you spend more than 183 days a year in Spain you become a tax resident and that means you will pay between 19% - 43% income tax and 19% - 23% capital gains. Check the Beckham Law.
Healthcare in two countries: what is the contrast
German and Spanish healthcare systems are totally different. In Spain doctors are public employees, there isn't freedom of choice as patients must go to their general doctor who refers to the corresponding specialist, and waiting lists for operations are long.
Health insurance in Spain
Spanish healthcare is universal and free, so whether you are a foreigner or a resident, you can go to a hospital if you have a health problem. This means that you don't need a health card or be registered in Spain to benefit from this service.
Car re-registration
Want to take your car to Spain? Before transferring it, you must deregister it for export. Then you will have to start the re-registration process at the General Traffic Direction (DGT), for which you will be required to prove ownership of vehicle, pass a technical inspection, pay the corresponding taxes and the registration fee, which is €27.85 for motorbikes and €99.77 for other vehicles.
The re-registration process can take a long time, so we recommend apply for a temporary registration card of your vehicle so that you can drive freely.
EU citizen: How difficult is to move to Spain
As a German, for moving to Spain as an EU citizen you don't need a visa to move to Spain. With your national identity card you have permission to reside for up to three months. After this time, you must register as an official resident in the closer foreigners' bureau.
It's very simple! And if you live more than five consecutive years, you will be entitled to permanent residence.
Moving to Spain as a pensioner
If you're a pensioner thinking about moving to Spain from Germany, it's important to know that the Spanish government will require certain documents for you to register as a resident. These documents may include a health certificate and proof of income to support you. It's a good idea to research the specific requirements for your situation and make sure you have all necessary documents before making the move.
Moving to Spain for work
A country to enjoy and to work in! In addition to the idyllic retirement, Spain has become a fashionable destination for nomadic workers, with many incentives for self-employment and remote working.
As requirements to move to Spain permanently you will have to present a work certificate and pay the corresponding taxes. On this point it is interesting to consult the Special Regime for workers posted to Spanish territory or Beckham Law.
Advices to move to Spain
Only a few steps separate you from your new life. Prepare your documents and think about where you would most like to live, keeping in mind the differences between each city. Do you want to live near the beach or a mountain place? Do you prefer to be close to other expats or immerse yourself in the culture of a traditional Spanish village? It might be a good idea to rent or share a flat while you make up your mind, before buying a property. What is clear, just pack your things and at Moovick will find the cheapest way to move your furniture to Spain.
Ready for your move to Spain?
Spain is a favorite destination country for those who want to enjoy beautiful landscapes, outdoor sports, gourmet food experiences, art, sun and beautiful beaches, cosmopolitan cities… In short, enjoy the good life!
If you are planning on shipping furniture to Spain, you may need to consider hiring moving company to Spain or removals to Germany from Spain. The cost of moving to Spain varies depending on the type and amount of items being transported, as well as the distance and mode of transport. We do not have fixed prices, so our movers can offer the most reasonable moving cost, or you can specify how much you are willing to pay for the service.