Moving from
Netherlands to Spain
How It Works
Post task
Post your task details and description on our website or app
Get offers
Receive offers from nearby service providers in PDF format with booking link
Discuss
Use Moovick Messenger to discuss details and choose the best option based on ratings and reviews
Book
Book and get your task done effortlessly
Moovick is an all-in-one platform that provides clients with on-demand, professional Service Providers for moves and home renovation jobs in real-time for their day-to-day needs.
Car (Taxi / Combo)
Perfect for small boxes, airport pick ups and luggage transfer.
Van (7-17 m3)
Great for moving studio or one bedroom apartments with basic furniture items and boxes.
3.5T Truck (20-24 m3)
Best for 1-2 bedroom apartments, small homes moves and commercials goods.
7.5T (+) Trucks
Best for 2 to 3 room apartments and upto 10 standard size pallets
Select your moving package
All packages includes Driver, Vehicle, fuel and taxes
Economy
For Individuals looking to get tasks done affordably
Android and iOS App for posting your task
Access to 1700+ reviewed and verified Service Providers
Limitless Chats & Negotiations
Book Now Pay Later option
Moovick Support in selecting professionals
Premium
For Premium Individuals & Businesses
Book on-the-go with a 3-minute booking process
Work only with Moovick assigned Premium Movers with 4,7/5,0 or higher ratings
Moovick's personalized premium dashboard
Live Tracking of your goods
Moovick's premium support throughout the task
Comprehensive insurance
Multiple free reschedulings
Possibility to directly invoice your employer / job centre through Moovick
Packing Material (on request)
Business
For SME Business Entities
All in Premium
Dedicated Account Manager to understand your personalized needs
Customized Transport Solutions with LTL and pooled cargos
Personalized route optimization to ensure maximum savings
Discounted rates for recurring orders
Storage Facility (on request)
Contact us
Use Cases

Vinayak
Best service received
Delivery partner was very friendly and flexible. He was hard working and made sure that all assemblies are done correctly. I would recommend all to use Moovick for relocation service.
Relocation:
Service detail:
Home Move, furniture and boxes
Cost:

Shamsul
Moovick offers a very high standard of professional service
They completely hand hold you through out the process. Its like almost being with you in person. I was coordinated for my case by "Misha" and the communication was crisp and clear. Strongly recommend.
Relocation:
Service detail:
Home Move, furniture and boxes
Cost:

Geetika
I had a very comfortable and good experience
The customised delivery support was very prompt over WhatsApp (communication in English which was super helpful). I was able to arrange a very last minute delivery of something I found on Ebay (for a sunday morning). The driver was also very helpful and went the extra mile helping with things that weren't necessarily a part of the service. Highly recommended to try this!
Relocation:
Service detail:
Furniture pickup & Assembly
Cost:

Claudia
Excellent experience
I sent the WhatsApp well after 'after hours' and Misha from Moovick support was extremely efficient and helpful. This was a last minute booking from our side as our confirmed moovers had to cancel and i was so pleasantly surprised that within minutes Misha had confirmed that Olek would be available! Olek you guys were amazing thank you so much for being efficient and so friendly! Will definitely recommend and use this service next time.
Relocation:
Service detail:
Home Move, furniture and boxes
Cost:

Satish
Excellent support provided
They helped us decide the appropriate size of the transport vehicle based on the number of items. The transport vehicle was very good and also the driver was very helpful. A 10 out of 10 for everything. I would definitely recommend the service.
Relocation:
Service detail:
Home Move, furniture and boxes
Cost:

Patrick
The driver and helpers were very professional and quick in the entire process
The decisions for splitting and loading between two vehicles were made on the go and the assembly service was also good. Thanks to moovick for being in constant communication for support. Highly recommend the service.
Relocation:
Service detail:
Home Move, furniture and boxes
Cost:

Varun
The only reasons I am giving 5 stars
All in all, I have had a very smooth experience with LP support team, and would absolutely recommend the platform to anyone; ESPECIALLY, if you are new to the city, don't speak German and need support in English, or are on a budget with moving within the city. The price is very reasonable for the service offered, of course this might be quite dynamic considering your package, but we ultimately pay for the service and trust, I believe!
Relocation:
Service detail:
Furniture transport & Assembly
Cost:

Sharmin
I highly recommend this service for a reasonable price
Great customer support through WhatsApp even on holidays. Moovick helped me move from Munich to Hamburg very easily. The driver was very professional and punctual. To be honest, this is the best customer service I have experienced in Germany. 💯
Relocation:
Service detail:
Home Move, furniture and boxes
Cost:

Laura
Excellent service!
Kamran went above and beyond! He understood exactly what I needed. Communication was always quick and smooth. I am very picky with the services I receive and he exceeded my expectations! Thank you, Kamran!
Home improvement:
Service detail:
Cost:
Things to know before moving to Spain
Any cargo entering Spain will be subject to tariffs and examination, but if you follow the rules, you should have no problems. For example, is you are shipping furniture to Spain, if need to get inspected as well. Most shipping firms will email you all the necessary documents to complete prior to your relocation. Check the website of the Spanish customs to determine whether any of your things are limited or forbidden. If you have any more inquiries, please contact the Spanish embassy. You must make a list of everything within your container in Spanish, including their approximate worth.
At the border, most containers are physically examined, and if the contents do not match the inventory, you will be charged additional taxes. Our providers can assist you in compiling this list. Be detailed, clear, and truthful. Used home items may be shipped, but you must sign a letter committing not to transfer, lease, or sell them for at least a year following your arrival.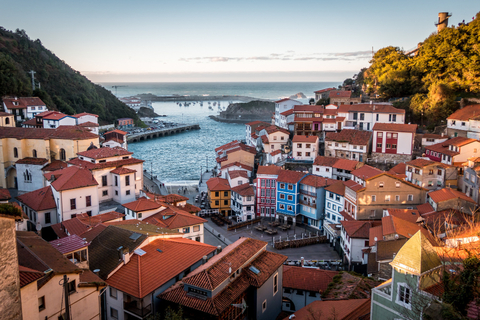 FAQs
People: Netherlands vs Spain
Restraint (The Netherlands) vs Indulgence (Spain)
People in the Netherlands claim that Spanish is emotional and passionate, and this is generally true. This is also seen on the company floor; Dutch individuals will rarely display emotions or do anything out of the ordinary in the situation. Instead, Spaniards will demonstrate whether they are happy, dissatisfied, or outraged! If a Spanish person is joyful, he or she will offer you a kiss or a hug.
Long term orientation (The Netherlands) vs Short Term Orientation (Spain)
The Spanish business strategies are complete, although they are mostly for the near term. People do not make plans for more than a week in advance in their personal lives. Even on the same day, you may phone and change your date just because you are not in the mood. Dutch people go insane when there is no planning in their job and personal lives, and no way to modify a date if it is not for a major cause.
Individualism (The Netherlands) vs Collectivism (Spain)
In Spain, practically everything is done in groups; even daily activities such as going to the bank or shopping may be done with a buddy, and most weekends are spent with family. However, in the Netherlands, I had to become used to doing everything on my own. In a commercial situation, people in Spain would rather seek for help and desire to collaborate, but those in the Netherlands would prefer to ask for room to be alone. Children in the Netherlands are quite autonomous, and their parents expect them to be so.
Cost of living in Amsterdam compared to Madrid
Amsterdam's consumer prices are 30.4% higher than those in Madrid (without rent). Amsterdam has 41.7% higher consumer prices including rent than Madrid. The average cost of living in the Netherlands ($1680) is 47% more than the cost of living in Spain ($1141). The Netherlands was placed 18th among the world's most costly nations, whereas Spain was ranked 46th.
The typical after-tax wage in the Netherlands is adequate to pay living expenses for 1.8 months, compared to 1.5 months in Spain. The nations are ranked 8th and 27th in the world for finest places to live.
Difference between living in Netherlands vs Spain
The language is, of course, one of the most significant contrasts between working in the Netherlands and Barcelona. In the Netherlands, Dutch is almost always the primary language spoken at work. However, English is becoming increasingly crucial in the job in Barcelona, particularly in larger organizations. This is just due to the large number of internationals working in Barcelona! Nonetheless, we recommend that you learn some fundamental Spanish words and phrases. This is a wonderful approach to demonstrate that you want to immerse yourself in the culture of the nation and that you are eager to settle down in the city.
The traditional 9-5 attitude that we are accustomed to in the Netherlands is uncommon in Spain. Instead, your working hours in Barcelona will be heavily influenced by the sort of organization you work for. Do you want to work for a major, multinational corporation? Then your working day will most likely begin around 9 or 10 a.m. and will most likely conclude around 7 p.m. However, if you opt to work for a local Spanish firm, you will most likely perform two four-hour shifts each day with a few hours rest in between.
Another distinction between working in the Netherlands and working in Barcelona? Many national, Catholic festivals are observed in Spain that are not observed in the Netherlands. This means you have a lot of extra vacation days throughout the year! Among the various holidays observed in the city are Epiphany, Assumption of Mary, and All Saints' Day. All of these free days are ideal for exploring the city. At the conclusion of the article, you can see our blog about the 11 things you should not miss when visiting Barcelona.
How difficult is it for an EU citizen to move to Spain?
Individuals from the European Union, members of the European Economic Area, and Swiss nationals do not require a residence permit or visa to live and work in Spain. This makes it quite simple for you to relocate to Spain and begin a new life with your family. The procedure is really uncomplicated. Even if you do not require a visa or a residence permit, you may be forced to take one more legal step. And it will be determined by how long you want to stay in the country:
If you want to stay in Spain for less than three months, perhaps for holiday or tourism, you can enter freely. There is no need to request any type of paperwork.
Things change if you plan to remain for longer than 90 days. You must then register and acquire your certificate, registering your residence and establishing that you have the economic resources to support yourself in the nation, as well as submitting a health insurance contract.
Pros and Cons of moving to Spain
Moving to Madrid, Spain or any other city has it's both advantages and disadvantages. Here let's take a look at some of them.
Pros:
Spaniards definitely know how to have fun and enjoy life, with their rich culture, vibrant social life, and infinite leisure alternatives. Spaniards like going out to bars, eating tapas, visiting museums, and people-watching in a café or in a plaza. They eat lengthy lunches and dinners (typically 2+ hours), put family first, and don't expect things to be open on Sundays.
In comparison to other parts of Europe, the cost of living in Spain is fairly inexpensive. If you are coming from the United States, Australia, or Northern Europe, you will notice a cheaper cost of living. Certain items may be more expensive if you are travelling from South America, Southern/Eastern Europe, Africa, or Asia. For one thing, prominent towns in Spain, such as Madrid and Barcelona, are far cheaper than counterparts in London, Paris, New York, or Los Angeles. You'll discover inexpensive healthcare and transportation costs, as well as acceptable food and dining rates and rent and utility costs. One thing to keep in mind is that, in comparison to earnings, rent may consume a larger portion of your monthly budget than usual.
Spain has an extensive public transit system and well-kept highways. In major cities such as Madrid, you may use the local metro (subway), metro ligero (tram), buses, regional and long-distance trains. You'll also benefit from flights to key global hubs, with excellent connections to Europe and South America. Most small and major cities and villages have some type of public transportation, such as buses and regional railways. If you live in a hamlet or the countryside, you will almost certainly require a car. Caser can help you compare vehicle insurance choices.
Depending on your preferences, this might be a pro or a drawback. The good thing is that Spain has a highly diverse climate, so you'll find whatever you're searching for in Spain. Northern portions of the nation are wetter and gloomier all year, with considerable snowfall in winter, whilst the islands and coast are temperate all year. In general, winters in Spain are significantly warmer than in northern countries.
Spain offers some of the world's top cities and towns. Madrid is a vibrant metropolis where you can sense the history of Spain with every step. Barcelona offers a more cosmopolitan ambiance with a Catalan flavor, with all the benefits of being on the Mediterranean Sea. Valencia combines beach beauty with metropolitan sophistication. Seville is a more traditional Spanish city and one of Spain's most charming cities. Bilbao is ideal for foodies and art enthusiasts.
Cons:
Extended meals, frequent little breaks, and time spent conversing with coworkers all contribute to low productivity and long working hours. Office positions are available from 9am-6:00pm or 10am-7pm, while stores are open from 9am-2pm and then again from 5-8pm. Furthermore, many employers require you to take the majority of your vacation during the summer. In August, it is safe to say that all of Spain is on holiday.
Many flats lack outside amenities like a garden, grass, or patio, however some might have a balcony or terrace. Check to see if your apartment is internal or exterior, since this might affect the amount of sunshine or insulation you receive. Also, keep in mind that air conditioning and heating systems may not be installed in flats.
Spain has some spectacular mountain ranges and, of course, some great beaches. That reality is evident with approximately 5,000 kilometres of shoreline. But, aside from beaches, Spain lacks in both diversity and richness of natural regions. Depending on your preferences, you may like or despise nature in Spain. Because much of Spain's environment is arid, you'll encounter a lot of shrubs, bushes, and dry-weather trees instead of verdant, lush, wild woods. Because of climate change, there are fewer lakes and rivers drying up. Even the beaches may differ from what you're used to.
To reside and work in Spain, you must usually register with several authorities and fill out paperwork. Prepare to stand in large line-ups. Things move slowly, and most government organizations aren't concerned with punctuality or precisely keeping to advertised hours/timetables. Simple processes might take days or even weeks, information is sometimes difficult to access, and replies vary depending on the public worker you speak with. If you're considering relocating to Spain, it is advisable to hire professional movers to Spain who are familiar with the local processes and can help you navigate the bureaucratic hurdles more efficiently.
Spanish health insurance
It is widely acknowledged that Spain has one of the world's top healthcare systems, with guaranteed basic and preventative treatment. Foreign workers in Spain, as well as retirees, have access to the Social Security system. You will not have to pay anything to see a doctor or obtain other critical services if you qualify for public healthcare. Furthermore, private insurance coverage is fairly comprehensive and reasonable if you want private healthcare owing to your visa circumstances or unique health requirements. Many individuals prefer private insurance because of the language options and absence of wait periods. Learn about Caser Health Insurance.
Moving to Spain to study
You must first select a program with a reputable institution in Spain before applying for a study visa. Then you'll need proof of admission in the form of a certificate or letter of acceptance. Once you have this, you may apply for a student visa at your nearest Spanish embassy or consulate. If your education program is for 90 days or less, you may be allowed to complete it with a Schengen visa. Non-EU/EEA citizens may stay in Spain for up to 90 days for tourism, study, volunteer work, and family visits with this type of visa. This visa also allows you to visit other Schengen nations.
Moving to Spain to work
If you wish to live and work in Spain, you will have to deal with two different authorities: the immigration authority under the Ministry of Inclusion, Social Security, and Migration, and the labor and employment authority under the Ministry of Labor and Social Economy. Moving to Spain from Netherlands is straightforward for EU, EEA, or Swiss nationals, and they may live, work, and study there without limitation. However, most non-EU/EEA citizens, generally known as third-country nationals, require a work visa and must first acquire a job before applying for one. UK residents who intend to live and work in Spain after Brexit will additionally require a residence and work visa.
Tax implications: difference between the Netherlands and Spain
A businessman seeking to establish a presence in the Dutch market should inquire about the country's taxes structure, as well as the double tax treaties signed by the Netherlands. The double tax treaty between the Netherlands and Spain protects income, corporation, royalties, and dividend taxes. This means that Spanish citizens who work under a valid contract in the Netherlands and earn income will be taxed just once, as specified in the aforementioned agreement.
The agreement also covers investors that have operational firms in the Netherlands and Spain, and no double taxes will be paid. Furthermore, the treaty prohibits fiscal evasion on capital gains and income taxes. It is comforting to know that our Dutch accounting business can supply you with pertinent information on the crucial agreement between Spain and the Netherlands about double taxation avoidance.
Quality of life in Spain
Spain was placed sixth overall, as well as first in the world for quality of life. That implies that, out of the 52 nations featured in the rankings, Spain was rated as the fifth-greatest place to live. That demonstrates what we've known for a long time: Spain is one of the finest places in the world for expats. The quality-of-life index was developed by considering five distinct factors: the location's leisure alternatives, transport and transit services, health and wellbeing, safety and security, and the country's environment and climate. The editors claimed that nowhere offered finer leisure opportunities than Spain, while the country's beautiful weather spoke for itself.
Why to move to Spain from the Netherlands or vice versa?
In Spain, people live a more laid-back way of life and just take everything easier. Unlike the weather or daytime, there are always lots of people walking down the street or beach. The style of life, the temperature, and the cuisine are fantastic, and your homesickness will go quickly. However, learning the language is critical. Even though you make mistakes on a daily basis, people appreciate your efforts, and it will make your life simpler.
The Netherlands is quickly becoming one of the most popular expat destinations in the world, attracting a record number of foreign students and young professionals each year. Friendly individuals are one of the finest things to encounter when in a strange setting. Fortunately, the Dutch are open and hospitable, and they will engage you if they pass you on the street.
Moving to Spain as a retiree
Spain is a highly safe country in which to reside. The crime rate is minimal, and you may wander the streets at any time of day. Because of their Mediterranean cuisine and outdoor lifestyle, the Spanish are recognized for being extremely healthy. Naturally, retiring to Spain is not for everyone. It's easy to get caught up in the images of sunny beaches and neglect to explore if the culture and lifestyle of Spain are right for you. European residents have the right to live and work anywhere in the EU, and they may simply retire in Spain. To retire in Spain as a non-EU citizen, you must get the relevant visa, have the proper residency permission, and satisfy the minimal requirements.
In Spain, one may retire comfortably on €20,000-€25,000 per year. However, if you are from a non-EU nation, you must have at least €27,793 in passive income each year in order to get a Spanish retirement visa and relocate to Spain.
Advices to move to Spain
Moving furniture to Spain overseas involves a great deal of effort, planning, and dedication. It may also be stressful and expensive. Use this checklist to ensure your move to Spain go as smoothly as possible.
Create a budget that accounts for the expense of living
Determine where you wish to reside
Learn the fundamentals of Spanish culture
Learn about the prerequisites for obtaining Spanish residence
Make an application for health insurance
Before you arrive in Spain, get your paperwork translated and legalized
Purchase a local SIM card
Make an application for a residency permit
Make an application for health insurance
Is moving to Spain a good idea?
There are several reasons, but the benefits are undeniable, and there has never been a better moment to relocate to Spain. Brexit may be fraught with uncertainty, but one thing is certain: Brits will always appreciate the sun, sea, and culture of Spain.
This is a country that provides some of the most crucial and desirable lifestyle modifications for departing Brits. Things we value, crucial things like healthcare, quality of life, and culture are all components of living in Spain, which is definitely of high quality.
Ready for your move to Spain?
You've already decided to relocate to Spain. You've chosen to join the thousands of individuals who have taken the jump and begun a new life throughout the years. Or you're one of thousands that fantasize about it. Or you're unsure, yet undecided. Whatever your present views are, Moovick can assist you in making the best decision. Finally, provide you with sensible advice on how to put your goals into action. If you are looking for moving company to Spain, you are free to reside and work there.