Moving from
Netherlands to Portugal
How It Works
Post task
Post your task details and description on our website or app
Get offers
Receive offers from nearby service providers in PDF format with booking link
Discuss
Use Moovick Messenger to discuss details and choose the best option based on ratings and reviews
Book
Book and get your task done effortlessly
Moovick is an all-in-one platform that provides clients with on-demand, professional Service Providers for moves and home renovation jobs in real-time for their day-to-day needs.
Car (Taxi / Combo)
Perfect for small boxes, airport pick ups and luggage transfer.
Van (7-17 m3)
Great for moving studio or one bedroom apartments with basic furniture items and boxes.
3.5T Truck (20-24 m3)
Best for 1-2 bedroom apartments, small homes moves and commercials goods.
7.5T (+) Trucks
Best for 2 to 3 room apartments and upto 10 standard size pallets
Select your moving package
All packages includes Driver, Vehicle, fuel and taxes
Economy
For Individuals looking to get tasks done affordably
Android and iOS App for posting your task
Access to 1700+ reviewed and verified Service Providers
Limitless Chats & Negotiations
Book Now Pay Later option
Moovick Support in selecting professionals
Premium
For Premium Individuals & Businesses
Book on-the-go with a 3-minute booking process
Work only with Moovick assigned Premium Movers with 4,7/5,0 or higher ratings
Moovick's personalized premium dashboard
Live Tracking of your goods
Moovick's premium support throughout the task
Comprehensive insurance
Multiple free reschedulings
Possibility to directly invoice your employer / job centre through Moovick
Packing Material (on request)
Business
For SME Business Entities
All in Premium
Dedicated Account Manager to understand your personalized needs
Customized Transport Solutions with LTL and pooled cargos
Personalized route optimization to ensure maximum savings
Discounted rates for recurring orders
Storage Facility (on request)
Contact us
Use Cases

Vinayak
Best service received
Delivery partner was very friendly and flexible. He was hard working and made sure that all assemblies are done correctly. I would recommend all to use Moovick for relocation service.
Relocation:
Service detail:
Home Move, furniture and boxes
Cost:

Shamsul
Moovick offers a very high standard of professional service
They completely hand hold you through out the process. Its like almost being with you in person. I was coordinated for my case by "Misha" and the communication was crisp and clear. Strongly recommend.
Relocation:
Service detail:
Home Move, furniture and boxes
Cost:

Geetika
I had a very comfortable and good experience
The customised delivery support was very prompt over WhatsApp (communication in English which was super helpful). I was able to arrange a very last minute delivery of something I found on Ebay (for a sunday morning). The driver was also very helpful and went the extra mile helping with things that weren't necessarily a part of the service. Highly recommended to try this!
Relocation:
Service detail:
Furniture pickup & Assembly
Cost:

Claudia
Excellent experience
I sent the WhatsApp well after 'after hours' and Misha from Moovick support was extremely efficient and helpful. This was a last minute booking from our side as our confirmed moovers had to cancel and i was so pleasantly surprised that within minutes Misha had confirmed that Olek would be available! Olek you guys were amazing thank you so much for being efficient and so friendly! Will definitely recommend and use this service next time.
Relocation:
Service detail:
Home Move, furniture and boxes
Cost:

Satish
Excellent support provided
They helped us decide the appropriate size of the transport vehicle based on the number of items. The transport vehicle was very good and also the driver was very helpful. A 10 out of 10 for everything. I would definitely recommend the service.
Relocation:
Service detail:
Home Move, furniture and boxes
Cost:

Patrick
The driver and helpers were very professional and quick in the entire process
The decisions for splitting and loading between two vehicles were made on the go and the assembly service was also good. Thanks to moovick for being in constant communication for support. Highly recommend the service.
Relocation:
Service detail:
Home Move, furniture and boxes
Cost:

Varun
The only reasons I am giving 5 stars
All in all, I have had a very smooth experience with LP support team, and would absolutely recommend the platform to anyone; ESPECIALLY, if you are new to the city, don't speak German and need support in English, or are on a budget with moving within the city. The price is very reasonable for the service offered, of course this might be quite dynamic considering your package, but we ultimately pay for the service and trust, I believe!
Relocation:
Service detail:
Furniture transport & Assembly
Cost:

Sharmin
I highly recommend this service for a reasonable price
Great customer support through WhatsApp even on holidays. Moovick helped me move from Munich to Hamburg very easily. The driver was very professional and punctual. To be honest, this is the best customer service I have experienced in Germany. 💯
Relocation:
Service detail:
Home Move, furniture and boxes
Cost:

Laura
Excellent service!
Kamran went above and beyond! He understood exactly what I needed. Communication was always quick and smooth. I am very picky with the services I receive and he exceeded my expectations! Thank you, Kamran!
Home improvement:
Service detail:
Cost:
What to know before moving to Portugal
When it comes to European travel, Portugal is an underappreciated jewel. If you're considering relocating to Portugal, you'll be delighted to hear that this vibrant corner of Iberia offers enough to entice you. With friendly folks, wonderful food, and a laid-back attitude, you'll quickly wonder why you waited so long. So here are the main things to know before moving to Portugal.
Conduct your research
Choose your preferred location.
Prepare your Portuguese visa
Transfer your possessions to Portugal
Plan your pet's relocation to Portugal.
Consider health insurance.
Consider education in Portugal.
Begin seeking work.
Obtain an International Driver's Licence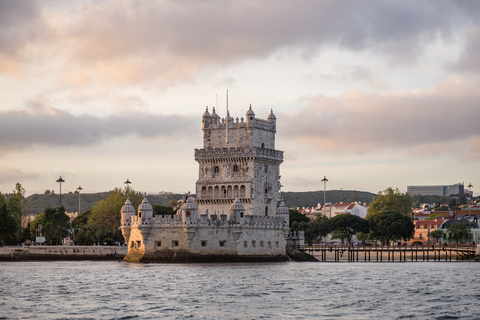 FAQs
People: Netherlands vs Portugal
Portugal is a Roman Catholic country with a strong culture. Many influences have contributed to its diverse culture, including Celtic, Lusitanian, Phoenician, Germanic, Visigoth, Viking, Sephardic Jewish, and Moorish. The country has had an artistic resurgence in recent decades, and the towns of Lisbon, Porto, and Guimares have all been proclaimed European Capitals of Culture.
The Netherlands lacks a strong, homogeneous national culture. The majority of Dutch people oppose the idea, believing it to be polluted with an unpleasant sort of nationalism. They instead highlight the country's cultural variety, tolerance of difference, and openness to international influences. Nonetheless, because of the concentration of political, economic, and cultural power in that highly populated region, the Randstad culture has been dominant throughout the Netherlands.
Cost of living in Amsterdam compared to Lisbon
You should not only consider the cost of moving to Portugal, but also the cost of living. If you're planning to move to Lisbon, you may also need the assistance of a moving company Lisbon to help you with the relocation process. But if you need to moving your furniture to Portugal - you need a Moovick. We have optimal prices, and can relocate from Netherlands to Portugal and vice versa. You would need roughly 5,028.4€ in Amsterdam to keep the same level of living that you can have with 3,600.0€ in Lisbon (assuming you rent in both cities). This calculator compares the cost of living by using our Cost of Living Plus Rent Index. This also includes net earnings. The cost of living in Amsterdam is 71% more than in Lisbon.
Difference between living in Netherlands vs Portugal
The Netherlands ranks low on this dimension, implying that the following characteristics define the Dutch style: Being self-sufficient, having a hierarchy for convenience only, having equal rights, having superiors who are accessible, mentoring leaders, and management that enables and empowers. Because power is distributed, managers rely on the skills of their team members. Employees anticipate being consulted. Control is loathed, and supervisors are treated casually and on a first-name basis. Direct and participatory communication is used. The Netherlands is an Individualist society. This indicates a strong preference for a loosely woven social structure in which individuals are simply required to care for themselves and their close families. Offense creates remorse and a loss of self-esteem in Individualist cultures, the employer/employee relationship is a contract based on mutual benefit, hiring and promotion choices are intended to be based only on merit, and management is the management of individuals.
Portugal's hierarchical distance is tolerated, and those in the most powerful positions are granted perks because of their position. Management exerts control, i.e., the boss wants information from his subordinates, who expect their superiors to exert control over them. A lack of interest in a subordinate indicates that this person is no longer important in the organization. At the same time, the employee will feel uninspired. Unfavorable feedback is distressing; thus, it is tough for the employee to convey negative information to his supervisor. The supervisor must be aware of these difficulties and look for little indications in order to identify the genuine issues and avoid getting relevant.
How difficult is it for an EU citizen to move to Portugal?
EU citizens moving to Portugal are not required to notify their presence. Persons who do not have European nationality and enter national territory through an uncontrolled border must notify the Serviço de Estrangeiros e Frontiers (SEF Immigration and Borders Service of their presence in Portugal within three working days, unless they already have a residence permit or authorization stay for more than six months).
If a person who does not have European nationality stays in a hotel or similar institution after entering Portugal, the establishment is responsible for notifying the SEF.
Pros and Cons of moving to Portugal
Living in Portugal offers several advantages, and it is regarded as one of the greatest nations for ex-pats. What more can you expect from a nation that has more than 300 days of sunshine each year, friendly residents, and a leisurely way of life, not to mention a comparatively inexpensive cost of living? Yes, there are several benefits to living in Portugal.
PROS
Warm weather
Affordability of living expenses
Security and a low crime rate
Education Quality
The standard of medicine
Taxation scheme that is appealing
CONS
You must learn Portuguese.
The labor markets
Always keep some cash on hand
Houses that are cold and not isolated
Bureaucracy and the speed of life
Portugal's health insurance
The Serviço Nacional de Sade manages Portugal's substantial tax-funded public healthcare system (SNS). Most necessary medical services are provided free of charge under the SNS, whereas non-essential services and treatments demand a minimal co-payment. The eligibility of an ex-pat to use this system is determined by their residency status and nationality.
EU individuals having a valid European Health Insurance Card (EHIC) or equivalent will have free access to the Portuguese public healthcare system for up to 90 days. They will then need to be registered as formal legal residents in order to continue utilizing the system.
Non-EU nationals will have greater difficulties obtaining public healthcare in Portugal since they may only use it if they are employed in the country and pay social security. However, once receiving their social security card, expatriates will be able to register at their local health center and acquire a healthcare card, which they will require to access the public healthcare system.
Moving to Portugal to study
If you want to study in Portugal, you'll need to plan ahead of time, including applying for a Portuguese student visa, if necessary. Citizens from various nations are subject to varying rules. It will also depend on whether you intend to study long-term or only for a short period of time.
The rules for student visas in Portugal are identical to those in other EU nations. If you are an EU/EFTA national, you will not require a student visa. If your stay is more than three months, you must present proof of residency from your municipal council.
The application process and documentation required for all three visas are the same. You must apply through the Portuguese embassy or consulate in your native country. You can also apply at a visa application center or utilize the online e-visa service.
Moving to Portugal for work
If you are relocating for employment, you must first determine if you require a Portuguese work visa. The situation varies according to your nationality and the type of your profession in Portugal. Because the Portuguese work visa is tied to your residence status, you will most likely be unable to apply until you have found a job in Portugal. Citizens of the EU/EEA/Switzerland do not need a work visa to live or work in Portugal. Those who come to work in Portugal for more than six months, however, must get a Residence Certificate. For more information, see our guide on Portuguese immigration policies for EU nationals.
Before they may work in Portugal, most non-EU nationals will need a Portuguese work visa. In most situations, a Portuguese work permit is only granted to non-EU nationals who have a job offer or are married to a Portuguese citizen. If they are approved, they can proceed with the application for a Portuguese work visa or residence permit.
Tax implications: difference between the Netherlands and Portugal
The calendar year is the Portuguese fiscal year for persons. Portuguese citizens, whether full-year or part-year, must file an annual tax return between April 1 and June 30 of each year.
As of January 1, 2015, married couples are taxed separately, and the personal income tax owed is evaluated individually. However, both married and cohabiting couples have the option of being taxed jointly. In this instance, if one spouse is only in Portugal for part of the year, they must declare the income received until the last day of their stay, whilst the resident spouse may submit a tax return separately for the entire year.
Withholding tax on most income is considered payment on account of year-end tax due and is factored into the annual assessment. The final tax assessment must be given by July 30th.
You must pay taxes if you make money while living in the Netherlands. The Netherlands is a socially aware society, and higher-income earners may expect significant taxation (up to 49.5%). However, your personal situation, type of job, residency status, and other assets and incomes (especially from overseas) will all have a significant impact on your position.
If you have verifiable links to the Netherlands (for example, you live or work there), you are a resident taxpayer from the start. The Dutch tax system taxes your assets internationally as a resident taxpayer. If you live in another country yet earn income that is taxed in the Netherlands, you are considered a non-resident taxpayer.
Non-residents can also request to be recognized as residents for tax reasons, allowing them to take advantage of Dutch deductible items. Those who qualify for the 30% ruling may choose to be classified as partial non-resident taxpayers.
Quality of live in Portugal
Eurostat reports that 87.7% of individuals feel they will always have someone to turn to in times of need. That is completely right; one of the things that distinguish the Portuguese is how close-knit they are, especially with outsiders!
With the globe gradually becoming a place full of individualist civilizations with self-centred ideals, having neighbours who treat you like family is a blessing. It's not uncommon in Portugal to extend a dinner invitation to a new resident.
Every inhabitant will agree that people like living in Portugal. That is why an increasing number of tourists visit the nation and others opt to remain for good.
Why to move from Netherlands to Portugal or vice versa?
Each person who moves to Portugal will like what the nation has to offer and will probably comment on something different — the nice residents, the traditional gastronomy, and the fact that an outstanding coffee costs just 60 cents. With a wonderful climate, stunning scenery, and an easygoing mood, Portugal's quality of life is right up there with the best in the world. Obviously, moving from the Netherlands to living in Portugal also depends on a cheaper way of life.
The Dutch city, of Amsterdam, is one of Europe's most costly places to live in. Rent rates vary depending on how far you are from the city centre, but a single individual needs to earn roughly €2,000 per month to live comfortably in Amsterdam. Meals are likewise decently priced, with rates ranging up to €30 per dinner for one person. Another disadvantage is that Dutch people pay a high tax. The taxation system in the Netherlands is highly strict, and you must pay taxes on a regular basis. You should manage your funds carefully, since moving to Amsterdam is not inexpensive.
Moving to Portugal as a retiree
Portugal has numerous attractive resident visa options that make immigration very simple for retirees. The Portugal D7 visa, sometimes known as a retiree visa, is an ideal option for retiring in Portugal.
To qualify, you must have a source of passive income from outside Portugal, such as a pension, that is worth at least €1,000 per month for a single application. You will be entitled to apply for either permanent residency or Portuguese citizenship after retiring in Portugal and staying there for five years.
The Portugal Golden Visa is another popular option for retiring in Portugal. When opposed to the D7, this flexible approach provides various advantages, including much reduced in-country minimum stay requirements.
If you don't want to come to Portugal full-time but yet want the benefits of residence, the Golden Visa is your best alternative. You must fulfill specific conditions to get the Golden Visa, such as acquiring real estate or investing in Portuguese venture capital or private equity funds.
Advice to move to Portugal
Your study should include all aspects of your future home, from the overall cost of living and the pricing of food at the local Portuguese supermarket to the quality of housing and school alternatives in your preferred neighbourhood. You could even wish to reach out to the local ex-pat community with any queries you have.
Choose your preferred location.
Prepare your Portuguese visa.
Transfer your possessions to Portugal
Consider health insurance.
Begin seeking work.
Make a plan for your finances.
Is moving to Portugal a good idea?
Portugal blends the finest of Europe, from stunning beaches to dynamic towns and breathtaking scenery. Furthermore, with one of Europe's lowest living expenses, it's quickly becoming a favourite location for expats and digital nomads.
If you are thinking of moving to Portugal, learn the fundamentals of relocating to Portugal, such as how to locate housing, organize your money, and pay your medical expenditures.
Moving to another country might be difficult, but you can have peace of mind by purchasing the appropriate international health insurance.
Ready for your move to Portugal?
When you plan to relocate elsewhere, many questions will arise that go beyond the country's beauty and charm, such as the cost of living, healthcare, safety, employment or business opportunities, and especially education for those who are moving with their families or who wish to pursue higher education in Portugal. In the 2022 Expat Insider study, Portugal is placed fourth among the top ten nations as the best place for ex-pats to live, with ex-pats pleased with the environment and temperature, the abundance of recreational choices, and, most significantly, safety and security.
Now you have the right answers about moving to Portugal from the Netherlands, you only have one thing to do: call a reliable moving company and get started on your move.