Moving from
Netherlands to UK
How It Works
Post task
Post your task details and description on our website or app
Get offers
Receive offers from nearby service providers in PDF format with booking link
Discuss
Use Moovick Messenger to discuss details and choose the best option based on ratings and reviews
Book
Book and get your task done effortlessly
Moovick is an all-in-one platform that provides clients with on-demand, professional Service Providers for moves and home renovation jobs in real-time for their day-to-day needs.
Car (Taxi / Combo)
Perfect for small boxes, airport pick ups and luggage transfer.
Van (7-17 m3)
Great for moving studio or one bedroom apartments with basic furniture items and boxes.
3.5T Truck (20-24 m3)
Best for 1-2 bedroom apartments, small homes moves and commercials goods.
7.5T (+) Trucks
Best for 2 to 3 room apartments and upto 10 standard size pallets
Select your moving package
All packages includes Driver, Vehicle, fuel and taxes
Economy
For Individuals looking to get tasks done affordably
Android and iOS App for posting your task
Access to 1700+ reviewed and verified Service Providers
Limitless Chats & Negotiations
Book Now Pay Later option
Moovick Support in selecting professionals
Premium
For Premium Individuals & Businesses
Book on-the-go with a 3-minute booking process
Work only with Moovick assigned Premium Movers with 4,7/5,0 or higher ratings
Moovick's personalized premium dashboard
Live Tracking of your goods
Moovick's premium support throughout the task
Comprehensive insurance
Multiple free reschedulings
Possibility to directly invoice your employer / job centre through Moovick
Packing Material (on request)
Business
For SME Business Entities
All in Premium
Dedicated Account Manager to understand your personalized needs
Customized Transport Solutions with LTL and pooled cargos
Personalized route optimization to ensure maximum savings
Discounted rates for recurring orders
Storage Facility (on request)
Contact us
Use Cases

Vinayak
Best service received
Delivery partner was very friendly and flexible. He was hard working and made sure that all assemblies are done correctly. I would recommend all to use Moovick for relocation service.
Relocation:
Service detail:
Home Move, furniture and boxes
Cost:

Shamsul
Moovick offers a very high standard of professional service
They completely hand hold you through out the process. Its like almost being with you in person. I was coordinated for my case by "Misha" and the communication was crisp and clear. Strongly recommend.
Relocation:
Service detail:
Home Move, furniture and boxes
Cost:

Geetika
I had a very comfortable and good experience
The customised delivery support was very prompt over WhatsApp (communication in English which was super helpful). I was able to arrange a very last minute delivery of something I found on Ebay (for a sunday morning). The driver was also very helpful and went the extra mile helping with things that weren't necessarily a part of the service. Highly recommended to try this!
Relocation:
Service detail:
Furniture pickup & Assembly
Cost:

Claudia
Excellent experience
I sent the WhatsApp well after 'after hours' and Misha from Moovick support was extremely efficient and helpful. This was a last minute booking from our side as our confirmed moovers had to cancel and i was so pleasantly surprised that within minutes Misha had confirmed that Olek would be available! Olek you guys were amazing thank you so much for being efficient and so friendly! Will definitely recommend and use this service next time.
Relocation:
Service detail:
Home Move, furniture and boxes
Cost:

Satish
Excellent support provided
They helped us decide the appropriate size of the transport vehicle based on the number of items. The transport vehicle was very good and also the driver was very helpful. A 10 out of 10 for everything. I would definitely recommend the service.
Relocation:
Service detail:
Home Move, furniture and boxes
Cost:

Patrick
The driver and helpers were very professional and quick in the entire process
The decisions for splitting and loading between two vehicles were made on the go and the assembly service was also good. Thanks to moovick for being in constant communication for support. Highly recommend the service.
Relocation:
Service detail:
Home Move, furniture and boxes
Cost:

Varun
The only reasons I am giving 5 stars
All in all, I have had a very smooth experience with LP support team, and would absolutely recommend the platform to anyone; ESPECIALLY, if you are new to the city, don't speak German and need support in English, or are on a budget with moving within the city. The price is very reasonable for the service offered, of course this might be quite dynamic considering your package, but we ultimately pay for the service and trust, I believe!
Relocation:
Service detail:
Furniture transport & Assembly
Cost:

Sharmin
I highly recommend this service for a reasonable price
Great customer support through WhatsApp even on holidays. Moovick helped me move from Munich to Hamburg very easily. The driver was very professional and punctual. To be honest, this is the best customer service I have experienced in Germany. 💯
Relocation:
Service detail:
Home Move, furniture and boxes
Cost:

Laura
Excellent service!
Kamran went above and beyond! He understood exactly what I needed. Communication was always quick and smooth. I am very picky with the services I receive and he exceeded my expectations! Thank you, Kamran!
Home improvement:
Service detail:
Cost:
What to know before moving to UK
The United Kingdom has always been a popular choice for expats seeking new starts. If you want are moving to Uk from Netherlands, there are a few things you should be aware of before you depart.
Make your visa arrangements
Search moving companies from Netherlands to UK
Manage your money
Do your research
Find a place to live in
Determine your health insurance needs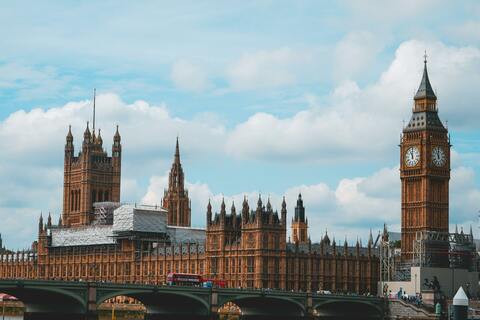 FAQs
What changed for Dutch people after January 1,2021 when they move to the UK
If you lived in the United Kingdom before January 1, 2021, you could keep living and work there in 2021. However, if you are planning on moving to the Netherlands from UK, there are certain steps you need to follow. Firstly, you must apply for settled or pre-settled status through the EU Settlement Scheme on the UK government site. This applies to both you and any family members who do not have British or Irish nationality.
When you submit your application, you must have a valid passport or identity card. As a result, the Dutch embassy in London is urging Dutch citizens to file for a passport or ID card as soon as possible. The embassy also recommends you save any paperwork proving your time in the UK as proof when applying for established status.
As an EU citizen, can I visit or work in the United Kingdom without additional visas?
EU citizens who want to work, reside, or study in the UK after Brexit must apply for a visa. Those holding EU pre-settled or settled status, on the other hand, can continue to live, work, and study freely in the UK. Furthermore, even after Brexit, EU, EEA, or Swiss nationals who intend to travel to the UK for a short temporary stay to study, do business, or visit are not inquired a visa for a stay up to 6 months.
What changed for UK citizens after Brexit when they move to the Netherlands?
If you moved to the Netherlands after December 31, 2020, the Brexit Withdrawal Agreement does not apply to you. In that situation, you must apply for a residency permit for a specific reason. The reason you desire to live in the Netherlands is referred to as your residency purpose. Brexit has no bearing on your residency in the Netherlands if you are privileged. Moving to Netherlands from UK after Brexit you can apply for temporary residence based on the Brexit Withdrawal Agreement if you choose. Discuss this with your human resources manager. After all, if you seek a Brexit residency certificate, you may lose your privileged status.
Comparison of Amsterdam and London: What are the main differences for living?
Cost of Living in London vs Amsterdam
In 2022, the usual costs of living in London for a single individual will be more than £3000 per month. This is more than £1000 monthly than the UK average. A single person's annual cost of living in London is more than £36,000. The monthly expense for a family of four climbs to £5000, or £60,000 per year. By far the costliest city in the UK in terms of living costs is London. It is also the most expensive city in Western Europe.
Amsterdam is a popular city in the Netherlands, and it is also recognized for its culture, customs, and work prospects, which welcome expats and students seeking higher education. However, the average cost of living in Amsterdam for a family is $3910, while it is $2400 for students. According to data from our users on the cost of living website calculator, monthly rental expenditures for a family of three and a couple are $2000, $1160 for foreign students, and $800 for a single person. The cost of living in Amsterdam varies widely depending on where you reside, with an average monthly rent for a flat/house in a regular location being $1500-$2000.
In general, Amsterdam gets colder temperatures than London. The usual mean temperature in Amsterdam is 10.7 °C, whereas the temperature in London is 12.17 °C, a difference of 1.47 °C. July is the mildest in London on average, with a maximum daytime temperature of 19.93°C , while Amsterdam averages a minimum night-time temperature of 18°C. January is the coldest month in Amsterdam, with an average low temperature of 3,9°C, whereas January is the coldest month in London, with nighttime temperatures frequently falling below 2.34°C.
Pubs are an enormously essential aspect of British society, and they are even classified as a leisure activity for slightly more than half of all Britons. Pubs are authentically British establishments that sell alcoholic and non-alcoholic beverages as well as "pub cuisine." Brits spend their free time simply watching TV, shopping, reading. Days out are likewise quite common in the United Kingdom. The majority of the days out take place in London, with popular attractions including Tower Bridge, the Tower of London, and Etihad Stadium. Even indoor activities such as bowling or going to the movies may leave a dent in your budget on a day out in the UK.
Based on the most recent Statistics Netherlands data, Dutch families spend €6.000 per year on leisure activities, accounting for 18% of total household consumption. Households spend €2,200 on vacation, which includes travel fees, meals and beverages at their destination, and souvenirs. € 1300 are spent on hotels, taverns, and restaurants. Furthermore, households spend €1,500 on games, toys, plants, dogs, television sets, cameras, and books. The remainder is spent on services and activities such as music lessons and amusement park excursions.
One distinction is that the Dutch are required to learn three languages in school: English, French, and German, as well as Spanish and Chinese in select institutions. The elderly speaks no foreign languages, whereas the young speak just one. The British are more traditional and sentimental than the Dutch. They are devoted to their traditions and beliefs. The Dutch are more preoccupied with money and only about the future. Except for the Second World War, which is a major shock for the elderly, their past does not play a significant part in their lives. The English are more interested in their language and culture. They maintain historical spelling hangovers and are endangered by the usage of American terminology. They are sentimental and wish to preserve their customs and way of life. They make a deliberate decision to learn a language. And they anticipate that most individuals, particularly in the Netherlands, will speak English.
Pros and Cons of Moving to the UK
If you wish to relocate to another nation, the first step is to analyze all of the advantages and disadvantages in order to make the best decision. Moving to the UK, like relocating somewhere else, has advantages and disadvantages that potential expats should consider before relocating.
PROS
The National Health Service provides healthcare that is initially free.
In the UK, you can obtain a Visa to work in a range of vocations, such as chief executive officer or production manager. Construction management, marketing, sales, advertisement, and media relations supervisor or manager jobs are also possible.
Students as early as three years old and up to the age of 18 can obtain an education in five phases.
Winter days in the United Kingdom feel rather like autumn than winter.
Regardless of the sort of work they undertake, it appears that most individuals would get up to 5.6 weeks of paid vacation.
CONS
You might be waiting weeks to visit a doctor, surgeon, or other professional.
You should begin applying for a work permit at least six weeks before you intend to reach the UK.
You may occasionally have a route canceled on you, which might be inconvenient if you are in an emergency or on your way to work.
Parties in the United Kingdom have a proclivity towards binge-drinking at times.
Even though most full-time professionals get at least four weeks off every year, it appears that they do not have much time to rest in between vacations.
Health Insurance in England
Healthcare insurance, often known as private medical insurance, is a form of insurance coverage that pays for private medical care if you become ill or injured. While we are tremendously fortunate in the UK to have the NHS, private health insurance can assist consumers receive quicker access to experts and treatments. According to ActiveQuote the average annual cost of an individual private health insurance coverage is £1,115, however, there are other factors that might cause the price to fluctuate.
Register your child for school/kindergarten
Once the school year has begun, contact your local council to learn more about applying for a school place. They will be able to inform you whether colleges still have openings and how to apply. Once your kid has been accepted, they will typically join school at the beginning of the next term.
Advice to move to United Kingdom
Because of economic development, job possibilities, and social advantages, the United Kingdom has become a top destination place for most people throughout the world. However, if you intend to relocate to the United Kingdom, there are several important aspects to consider.
Obtain employment
Determine the appropriate visa type
Fill out the visa application
Move to the United Kingdom
Obtain an Indefinite Leave of Absence
Moving to UK as a Retiree
Retiring in London is nearly twice as expensive as retiring in the country's cheapest cities, with retirees able to save £200,000 by shifting to a less expensive region. According to Salisbury House Wealth, a financial planner, living in the capital demands an 82 percent greater pension than living in Nottingham, the cheapest major city.
A nice lifestyle in London costs £25,500 per year. A 67-year-old would have to pay £458,500 to earn this income through a fixed-term annuity that would run until age 86. Meanwhile, people in Nottingham require £16,790 each year, which costs £251,800.
Nuances of moving to England: car re-registration
When you import a car into the UK permanently, you must follow specific procedures. You can have them done for you by an importer or shipping business.
Inform HM Revenue and Customs (HMRC) that the car will arrive in the UK within 14 days.
If HMRC requests it, you must pay VAT and duty.
Obtain vehicle certification to demonstrate that your car satisfies safety and environmental criteria.
Register and tax the car with the DVLA; they will issue you a registration number so you can obtain number plates.
Ready for your move to the UK?
There are several reasons why individuals want to migrate to the United Kingdom, but virtually all of them may be categorized into four categories: study, work, family, and asylum. The United Kingdom has a fairly solid economy with several well-established businesses where individuals may find work. Along with existing businesses, there is a high demand for certain talents that can assist progress and sustain the economy. Many people travel to the UK in search of better employment possibilities or greater compensation since the demand for their profession is higher in the UK.
You must determine whether or not you require a visa.
You'll need to decide the type of visa you'll require because you'll almost certainly need one.
You must submit an online visa application and pay the price.
You must obtain the necessary paperwork in order to relocate to the United Kingdom.
You will then make an appointment.
You will be interviewed for a UK visa.
If you are traveling from the southern region of the United Kingdom, the transit period for a part load is 48 hours. We can be highly efficient in large removals and deliver your stuff in less than 24 hours. Here is the cost of moving from UK to Netherlands:
London to Amsterdam: 5m3 – £679, 10m3 – £849, 15m3 – £1289, 30m3 – £2399
London to Rotterdam: 5m3 – £789, 10m3 – £959, 15m3 – £1429, 30m3 – £2549