Moving from
Germany to Italy
How It Works
Post task
Post your task details and description on our website or app
Get offers
Receive offers from nearby service providers in PDF format with booking link
Discuss
Use Moovick Messenger to discuss details and choose the best option based on ratings and reviews
Book
Book and get your task done effortlessly
Moovick is an all-in-one platform that provides clients with on-demand, professional Service Providers for moves and home renovation jobs in real-time for their day-to-day needs.
Car (Taxi / Combo)
Perfect for small boxes, airport pick ups and luggage transfer.
Van (7-17 m3)
Great for moving studio or one bedroom apartments with basic furniture items and boxes.
3.5T Truck (20-24 m3)
Best for 1-2 bedroom apartments, small homes moves and commercials goods.
7.5T (+) Trucks
Best for 2 to 3 room apartments and upto 10 standard size pallets
Select your moving package
All packages includes Driver, Vehicle, fuel and taxes
Economy
For Individuals looking to get tasks done affordably
Android and iOS App for posting your task
Access to 1700+ reviewed and verified Service Providers
Limitless Chats & Negotiations
Book Now Pay Later option
Moovick Support in selecting professionals
Premium
For Premium Individuals & Businesses
Book on-the-go with a 3-minute booking process
Work only with Moovick assigned Premium Movers with 4,7/5,0 or higher ratings
Moovick's personalized premium dashboard
Live Tracking of your goods
Moovick's premium support throughout the task
Comprehensive insurance
Multiple free reschedulings
Possibility to directly invoice your employer / job centre through Moovick
Packing Material (on request)
Business
For SME Business Entities
All in Premium
Dedicated Account Manager to understand your personalized needs
Customized Transport Solutions with LTL and pooled cargos
Personalized route optimization to ensure maximum savings
Discounted rates for recurring orders
Storage Facility (on request)
Contact us
Use Cases

Vinayak
Best service received
Delivery partner was very friendly and flexible. He was hard working and made sure that all assemblies are done correctly. I would recommend all to use Moovick for relocation service.
Relocation:
Service detail:
Home Move, furniture and boxes
Cost:

Shamsul
Moovick offers a very high standard of professional service
They completely hand hold you through out the process. Its like almost being with you in person. I was coordinated for my case by "Misha" and the communication was crisp and clear. Strongly recommend.
Relocation:
Service detail:
Home Move, furniture and boxes
Cost:

Geetika
I had a very comfortable and good experience
The customised delivery support was very prompt over WhatsApp (communication in English which was super helpful). I was able to arrange a very last minute delivery of something I found on Ebay (for a sunday morning). The driver was also very helpful and went the extra mile helping with things that weren't necessarily a part of the service. Highly recommended to try this!
Relocation:
Service detail:
Furniture pickup & Assembly
Cost:

Claudia
Excellent experience
I sent the WhatsApp well after 'after hours' and Misha from Moovick support was extremely efficient and helpful. This was a last minute booking from our side as our confirmed moovers had to cancel and i was so pleasantly surprised that within minutes Misha had confirmed that Olek would be available! Olek you guys were amazing thank you so much for being efficient and so friendly! Will definitely recommend and use this service next time.
Relocation:
Service detail:
Home Move, furniture and boxes
Cost:

Satish
Excellent support provided
They helped us decide the appropriate size of the transport vehicle based on the number of items. The transport vehicle was very good and also the driver was very helpful. A 10 out of 10 for everything. I would definitely recommend the service.
Relocation:
Service detail:
Home Move, furniture and boxes
Cost:

Patrick
The driver and helpers were very professional and quick in the entire process
The decisions for splitting and loading between two vehicles were made on the go and the assembly service was also good. Thanks to moovick for being in constant communication for support. Highly recommend the service.
Relocation:
Service detail:
Home Move, furniture and boxes
Cost:

Varun
The only reasons I am giving 5 stars
All in all, I have had a very smooth experience with LP support team, and would absolutely recommend the platform to anyone; ESPECIALLY, if you are new to the city, don't speak German and need support in English, or are on a budget with moving within the city. The price is very reasonable for the service offered, of course this might be quite dynamic considering your package, but we ultimately pay for the service and trust, I believe!
Relocation:
Service detail:
Furniture transport & Assembly
Cost:

Sharmin
I highly recommend this service for a reasonable price
Great customer support through WhatsApp even on holidays. Moovick helped me move from Munich to Hamburg very easily. The driver was very professional and punctual. To be honest, this is the best customer service I have experienced in Germany. 💯
Relocation:
Service detail:
Home Move, furniture and boxes
Cost:

Laura
Excellent service!
Kamran went above and beyond! He understood exactly what I needed. Communication was always quick and smooth. I am very picky with the services I receive and he exceeded my expectations! Thank you, Kamran!
Home improvement:
Service detail:
Cost:
Things to know before moving from Germany to Italy
Beautiful Italy attracts millions of tourists like a magnet. Many of them, seeing with their own eyes and appreciating the incredible wealth of Italy, begin to think about the question: "How can I move to Italy to enjoy all the benefits that life in a developed European state with a high standard of living, a wonderful climate and healthy food"?
The decision to immigrate to Italy is not easy for anyone, but it is worth mentioning that Italy is among the five most economically prosperous countries in Europe in 2023. At the same time, the standard of living of people here is somewhat lower than the European one.
On average, an Italian family, if both spouses work, has about $30,000 a year. In many other European countries, residents receive more. Also, in the country there is a clearly visible stratification between ordinary citizens and the elite.
For all those who continue to have doubts and do not dare to move to Italy, we have written this mini-guide for potential immigrants. In this article, you will find valuable information about life aspects in Italy, including tips on relocating from Germany to Italy and starting a new life there with the help of professional movers in Italy.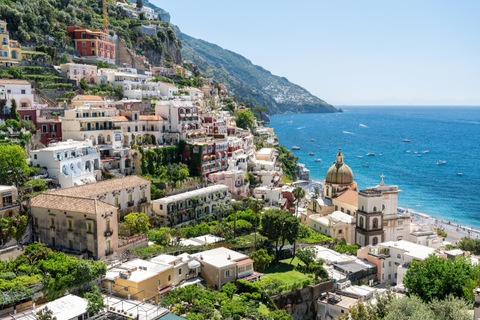 FAQs
Differences between living in Germany vs Italy
You may constantly ask yourself why move to Italy, so Italy is one of the five most developed economies in the EU. Italy is a country with a high quality of life and rich culture. The friendly population, a developed transport system and a high level of healthcare attract more and more expats here. Someone chooses for themselves a low-key lifestyle of small towns, others - the cultural opportunities and mobility of big cities.
Comparing to Italy, Germany is one of the prosperous countries with an advanced economy and a high level of social protection in 2022-2023. It is not only one of the richest countries in Europe, but also one of the top five among the most prosperous countries with a high standard of living. So, in this aspect both European countries are almost on the same level.
Peoples: Germany vs Italy
When moving to Italy, you need to be prepared to immerse yourself in the world of people with a completely different mentality. Italians are noisy, emotional, open, but at the same time conservative: they can sincerely sympathize with your grief, but they are unlikely to help. And it is almost impossible for a foreigner to enter the circle of their friends. In regions far from the influx of tourists, in rural areas or small towns, an immigrant may face open hostility or complete disregard, while in tourist places such nationalism is not observed.
Family is the main value for Italians, and the situation when several generations live under one roof is not uncommon here. This is partly due to the high level of infantilism of local youth. Youth here lasts up to 30-40 years - it is at this age that Italians start families and begin to arrange an independent life.
Cost of living in Italy compared to Germany
Whatever your taste, the cost of living in Italy is not as high as many expect. Tourists usually get the impression that Italy is an expensive country. Of course, a cup of coffee in the tourist center will cost a pretty penny, however, outside of the tourist areas, you don't need to spend a fortune to enjoy a comfortable stay.
The average monthly budget for a married couple in Italy is 1500€. The cost of living in Milan, Rome, Bologna, Florence, Verona and other large and tourist cities is higher. If you are planning to move to Florence, it will be recommended to add about 400€ to your budget. The cheapest places to live in Italy are small towns in the south of the country.
How to get money for moving to Italy?
In 2017, the city of Candela in the Apulia region of southern Italy began offering up to 2,000 euros to encourage people to move to a village of less than 2,000 people. Several other Italian cities have since followed suit, albeit for a limited time.
To be eligible to move, applicants must be between the ages of 18 and 40 and resident in Italy or the EU. In addition, they must move from a place where more than 2,000 people live. So here are the main places you will get paid to move to Italy's towns:
Candela – a grant of 800 euros per person and up to 2,000 euros for couples with children is offered in exchange for moving to the city. Newcomers must move there, rent a house and find a job with a salary of at least 7,500 euros per year in order to be approved for an offer.
Molise – people will get 700 euros per month for up to three calendar years to people who move to villages of 2,000 inhabitants or less and open their business there to contribute to the development of the community.
EU Citizen: How difficult is it to move to Italy
If you are a member of the European Union, moving to Italy is easy. You can freely live and work there without a visa. However, a work visa is required for everyone else who comes to Italy for non-tourist purposes.
If you want to moving your furniture to Italy, you need to know what expats need to arrange for more than just their work visas. The length of your stay determines the next step. For non-EU citizens staying up to three months, it is necessary to register at the nearest police station. In addition, for stays between three months and five years, you must apply for a certificate known as attestato d'iscrizione anagrafica.
Moving to Italy: Pros and Cons
Pros of moving to Italy:
Italy is a cultural center with beautiful architecture, museums, galleries, exhibitions, theatrical performances and so on. It has the largest number of UNESCO World Heritage Sites in the world.
Italian cuisine is known far beyond the Old World, and each region has specialties with a special style of cooking. Local cafes and restaurants are the pride of Italy.
A good public transport system, quality medicine and an efficient education system.
Friendly locals
Affordable cost of living and real estate prices, the acquisition.
Cons of moving to Italy:
Huge competition for decent jobs in Italian companies.
For faster adaptation, you need to know the Italian language. With the exception of megacities, the level of English among the local population is very weak.
High taxes and difficulties in doing business in Italy.
Healthcare in Germany and Italy: The contrast
Medicine in Italy is very well developed. This is confirmed by annual ratings and classifications. According to the World Health Organization, Italy is in third place in the world (and first in Europe) in terms of the effectiveness of medical care, life expectancy (83 years) and treatment and preventive financing per capita ($3,000).
Moving to Italy for work
The high unemployment rate in Italy is not a figment of the imagination of propaganda, but a harsh reality: just over 30% of the population are employed, and unemployment is especially acute among young people.
The situation with work for foreigners is even more difficult. Italian laws are written with such an eye in mind, first of all, to employ their citizens, and only then everyone else. So, it is quite difficult for immigrants to find a qualified, well-paid job. As a rule, freelancers, representatives of creative professions or entrepreneurs who open their own business get a good job here. For those planning to move to Italy, it may be helpful to consider using a moving company to Italy.
Tax system: Difference between Germany and Italy
Italy belongs to the states with a fairly high level of taxes. Taxes in Italy constitute a system that can be divided into several groups:
state (or national) taxes (income taxes, corporate income tax, VAT)
local (regional and municipal) taxes (real estate tax)
Taxes in Italy on personal income start from 23% and may reach 43% depending on the salary amount.
Why move to Italy?
Here are the most common reasons to move to Italy:
An incredibly beautiful country with a pleasant climate and a measured way of life that appeals to many;
Stable economy and social guarantees (free medicine);
Loyalty to immigrants - benefits for the purchase of real estate, the opportunity to establish your own business or get a job;
Easy to learn Italian;
A lot of interesting places in terms of tourism in each region.
Quality of life in Italy
Italy occupies a position in Europe in terms of life expectancy and is considered one of the most beautiful countries in the world. It is only thanks to these available resources that immigrants from all over the planet dream of moving to some Italian city in order to stay here and live forever. In a rather powerful Italian economy, wonderful nature and all the conditions for a happy life appear.
Moving to Italy as a pensioner
Italy is often chosen as one of the best countries where expats choose to retire because of the Mediterranean weather, food and wine culture. In addition to this, Italy is known for its relaxed lifestyle, quality of life, and being cheaper than most other European countries.
Yes, in Italy everyone can retire. EU citizens can freely move to Italy, as starting from 2022, the retirement age in Italy is set at 67 for both genders.
Italy has certain income requirements that you must meet:
If you are not married, your minimum annual income must be 31,000 euros.
If you are married, you must show a minimum annual income of 38,000 euros.
Nuances of moving to Italy: car re-registration
Registering a foreign car may seem convenient, especially from a financial point of view, instead of buying a new car, expats may do a car re-registration in Italy. To re-register a vehicle, you must complete form TT 2119 following the instructions and present it at the STA (Sportello Telematico dell'Automobilista) desk.
Advice to expats
Preparing for emigration takes months, and sometimes even years, which can be spent not only on solving bureaucratic issues, but also on household trifles that will facilitate moving and integration.
Start with research
Look for a job ahead of time
Improve your spoken language
Listen to those who have moved
Are you ready to move to Italy?
If you think you are ready to move, here is a kind reminder to find a good moving company that will take care of your stuff while moving from Germany to Italy. Moovick is one of the experienced companies to help you securely and safely pack and ship your belongings to your new home. The company provides high quality relocation services to both individuals and families in Europe.