Moving company in Hamburg

Moving company from and to Hamburg
Are you an international moving to Hamburg? Check no further for your relocation in Hamburg assistance as we will help you with all the possible distances and locations - whether you are looking for a moving company from Hamburg to Berlin or vice-versa - feel free to reach out!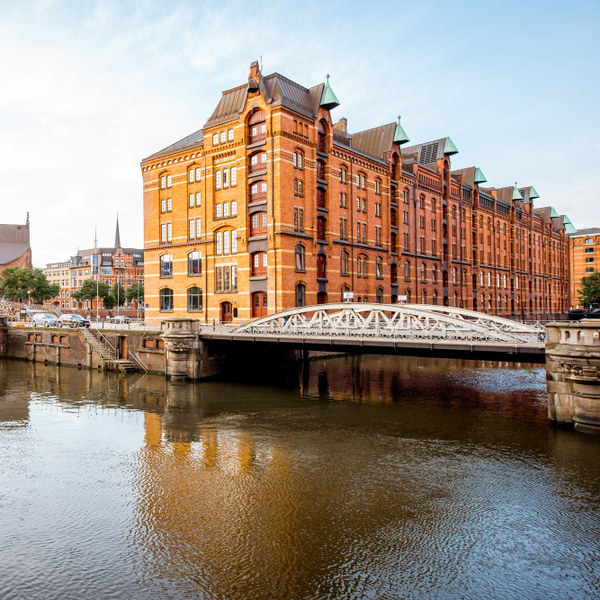 How It Works
Post task
Post your task details and description on our website or app
Get offers
Receive offers from nearby service providers in PDF format with booking link
Discuss
Use Moovick Messenger to discuss details and choose the best option based on ratings and reviews
Book
Book and get your task done effortlessly
Select your moving package
All packages includes Driver, Vehicle, fuel and taxes
Economy
For Individuals looking to get tasks done affordably
Android and iOS App for posting your task
Access to 1700+ reviewed and verified Service Providers
Limitless Chats & Negotiations
Book Now Pay Later option
Moovick Support in selecting professionals
Premium
For Premium Individuals & Businesses
Book on-the-go with a 3-minute booking process
Work only with Moovick assigned Premium Movers with 4,7/5,0 or higher ratings
Moovick's personalized premium dashboard
Live Tracking of your goods
Moovick's premium support throughout the task
Comprehensive insurance
Multiple free reschedulings
Possibility to directly invoice your employer / job centre through Moovick
Packing Material (on request)
Business
For SME Business Entities
All in Premium
Dedicated Account Manager to understand your personalized needs
Customized Transport Solutions with LTL and pooled cargos
Personalized route optimization to ensure maximum savings
Discounted rates for recurring orders
Storage Facility (on request)
Contact us
International moving to Hamburg
Moving to Hamburg, Germany is quite a decision! Hamburg is referred to as "my pearl" in German, and for good reason. Hamburg is truly Germany's "pearl" of the North.
Photographs may lead one to believe that Hamburg is a coastal city.
Many people are unaware that Hamburg is actually located about 100 kilometers south of the coast before relocating there. Hamburg, however, exudes a vibe that typically only coastal towns can.
It's possible that you'll be eating fresh fish at the Fischmarkt or observing the size of the third-largest port in Europe and the largest port in Germany. But there are some precautions you should take before you can take in Hamburg's beauty.
Want to pick up more cities to move to? See other destinations 👉Moving to Düsseldorf, Moving to Bremen, Moving to Cologne.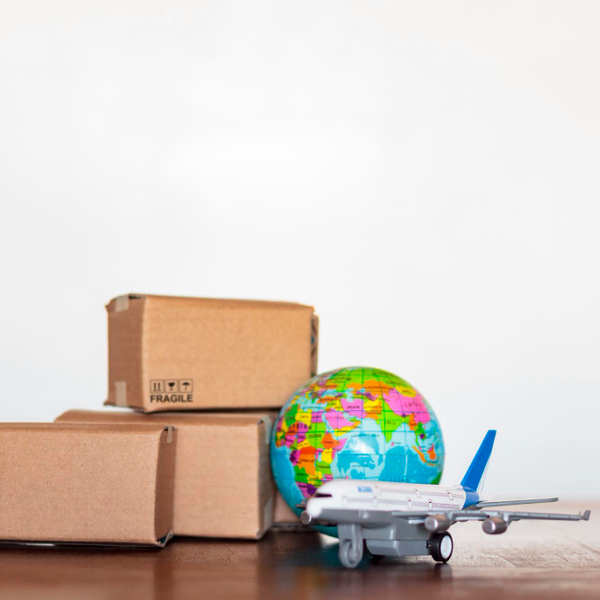 Why choose us?
Experience is the key of success and that's what our service providers have in abundance
50+
cities across


Before moving to Hamburg, make sure to understand the following points:
Neighbourhoods in Hamburg
Due to Hamburg's size, there are numerous distinct neighbourhoods, each with its own character. Depending on your needs, you might not live in the neighbourhood that is best for you. Do you have a family that values peace and greenery? Or are you a college student looking for a nighttime party? There is a perfect neighbourhood for each of you.
Weather
Hamburg's only drawback might be its occasionally gloomy weather, especially in the fall and winter. It is not uncommon for the sky to be gloomy and raining for days on end, even if the weather statistics don't indicate particularly high amounts of rain. However, nothing beats lazing by the Elbe in the summer time while breathing in a cool breeze.
Life in Hamburg
Hamburg is a fantastic place to live. It is so appealing that you would rather not live anywhere else.
Hamburg offers a wide variety of theatres, musicals, operas, and much more. It will definitely not be boring to live in Hamburg.
Health Insurance
It can be intimidating to step into a new system after leaving the NHS's safety net behind. especially considering the variety of health insurance companies in Germany. So let's keep it short and sweet and just say that your employer in Germany pays for your healthcare. Everyone who resides in Germany is required by law to have health insurance, and your employer should be contributing to it. After registering, look up healthcare organizations to learn more about the various plans they offer.
Looking for a job
Make sure your CV is current, contains your German contact information, and details about your level of German;
Before you leave, start looking for a job, but once you arrive in Germany, start applying. You get a sense of what is available and are less likely to panic about not getting a job as a result;
English-speaking? Even if you don't speak German, you can still approach businesses by posing as an English speaker. Many multinational corporations with offices in Hamburg, including Statista, Savings United, and numerous others, are major employers of native English speakers. Many German businesses also require English speakers to manage their UK markets;
Lower your standards. The cost of living and pay is much lower in Germany than in the UK, so people moving there, for example to Hamburg, may be disappointed to learn that they must accept a pay reduction. Be reasonable when expressing your pay expectations, convert the amount to euros, and then anticipate the employer to take a few thousand dollars off per year.
FAQs
For how long do I need to order a move?
Ideally, 3 to 4 weeks before your actual move date. If you are moving to Berlin, It is worth noting that moving companies from Hamburg to Berlin get their schedules filled up quicker than others due to the recent high record of influx to Berlin. You will, however, immediately receive feedback on your offer, here on Moovick, so at least a week before the move is recommended.
How should I pay and what are the payment methods?
Paying is made a lot easy with our wide range of payment options and you have no trouble paying for your removals to/from Hamburg.
Payment on Moovick can be made through either one of the options listed below.
Credit card
iDEAL
SOFORT bank transfer
It's simple! All you have to do in just a few seconds is to provide your payment data like you normally do. We would take it from there and request your payment provider to initiate the payment transaction.
There you go! Simple as that!
If you feel none of these fits you, You can also pay by cash on the move day – that is, pay the mover in person.
When it rains during an assignment - is there a problem?
Moving during rain does not wreck your moving plan. Many of our clients using our relocation services to Hamburg have done so during rain, and they had no guilt about it. There are a set of measures the movers take to protect your items from moisture and make sure they don't get wet.
If in heavy rain, they might have to halt the packing and unpacking process or make alternate stops during transportation just to make sure your items are in the perfect shape. And if it looks stormy they can agree with you for rescheduling or postponement of assignment, as it may fit, so you won't have rain damage on your belongings.
Do you offer office transportation services?
If you are looking to hire excellent office transportation services, you are surely at the right spot! Our moving companies in Hamburg offer hassle-free and exceptional transportation services, ranging from car transport to SUVs and whichever you might need.
We offer plenty of business solutions through our Moovick for business outreach, including employee relocation, exhibition logistics, and freight forwarding. Our mobility solutions solve your mobility demand with regularity. High comfort is our top priority, and that is what our teams have in abundance.
Can my furniture be disassembled and reassembled?
For easy packing, your large, small, and heavy furniture might be disassembled to be later reassembled once it gets to the final destination. If you have some items that are difficult to move as a whole, yes, they would disassemble them.
This helps prevent damage risk during moving and ensures that they are in intact shape as ever. This furniture may include beds, tables, chairs, cabinets, dressers, and so on.
| | |
| --- | --- |
| 💰Min moving price - 20 EUR | 🤝Business services - available |
| 💰Max moving price - 50 EUR | 🌐Where to order the service - moovick.com |
| 🚚Other moving - Leipzig, Dortmund, Berlin, etc. | 📲App - for Android, IOS |
| 📍Short distance - up to 100km | 💶How to make a payment - 100% or part of the booking amount |
| 📍Long distance - more than 100km | 💳Payment systems - debit and credit cards, online banking Sofort, Ideal, cash |
| 🛠Additional services - cleaning, handyman, (dis-) assembly of furniture | 🕐Working hours - set by the client |
Use Cases

Vinayak
Best service received
Delivery partner was very friendly and flexible. He was hard working and made sure that all assemblies are done correctly. I would recommend all to use Moovick for relocation service.
Relocation:
Service detail:
Home Move, furniture and boxes
Cost:

Shamsul
Moovick offers a very high standard of professional service
They completely hand hold you through out the process. Its like almost being with you in person. I was coordinated for my case by "Misha" and the communication was crisp and clear. Strongly recommend.
Relocation:
Service detail:
Home Move, furniture and boxes
Cost:

Geetika
I had a very comfortable and good experience
The customised delivery support was very prompt over WhatsApp (communication in English which was super helpful). I was able to arrange a very last minute delivery of something I found on Ebay (for a sunday morning). The driver was also very helpful and went the extra mile helping with things that weren't necessarily a part of the service. Highly recommended to try this!
Relocation:
Service detail:
Furniture pickup & Assembly
Cost:

Claudia
Excellent experience
I sent the WhatsApp well after 'after hours' and Misha from Moovick support was extremely efficient and helpful. This was a last minute booking from our side as our confirmed moovers had to cancel and i was so pleasantly surprised that within minutes Misha had confirmed that Olek would be available! Olek you guys were amazing thank you so much for being efficient and so friendly! Will definitely recommend and use this service next time.
Relocation:
Service detail:
Home Move, furniture and boxes
Cost:

Satish
Excellent support provided
They helped us decide the appropriate size of the transport vehicle based on the number of items. The transport vehicle was very good and also the driver was very helpful. A 10 out of 10 for everything. I would definitely recommend the service.
Relocation:
Service detail:
Home Move, furniture and boxes
Cost:

Patrick
The driver and helpers were very professional and quick in the entire process
The decisions for splitting and loading between two vehicles were made on the go and the assembly service was also good. Thanks to moovick for being in constant communication for support. Highly recommend the service.
Relocation:
Service detail:
Home Move, furniture and boxes
Cost:

Varun
The only reasons I am giving 5 stars
All in all, I have had a very smooth experience with LP support team, and would absolutely recommend the platform to anyone; ESPECIALLY, if you are new to the city, don't speak German and need support in English, or are on a budget with moving within the city. The price is very reasonable for the service offered, of course this might be quite dynamic considering your package, but we ultimately pay for the service and trust, I believe!
Relocation:
Service detail:
Furniture transport & Assembly
Cost:

Sharmin
I highly recommend this service for a reasonable price
Great customer support through WhatsApp even on holidays. Moovick helped me move from Munich to Hamburg very easily. The driver was very professional and punctual. To be honest, this is the best customer service I have experienced in Germany. 💯
Relocation:
Service detail:
Home Move, furniture and boxes
Cost:

Laura
Excellent service!
Kamran went above and beyond! He understood exactly what I needed. Communication was always quick and smooth. I am very picky with the services I receive and he exceeded my expectations! Thank you, Kamran!
Home improvement:
Service detail:
Cost:
Experience your move!
Wether its domestic or international, we plan a stress free experience for you and your loved ones