Moving company in Düsseldorf

Your decision of moving to Düsseldorf will be influenced by another decision: should I move independently or hire professionals to pack and move me? The benefits of relocation services in Düsseldorf are numerous, but the most important is that they provide safe and timely transportation.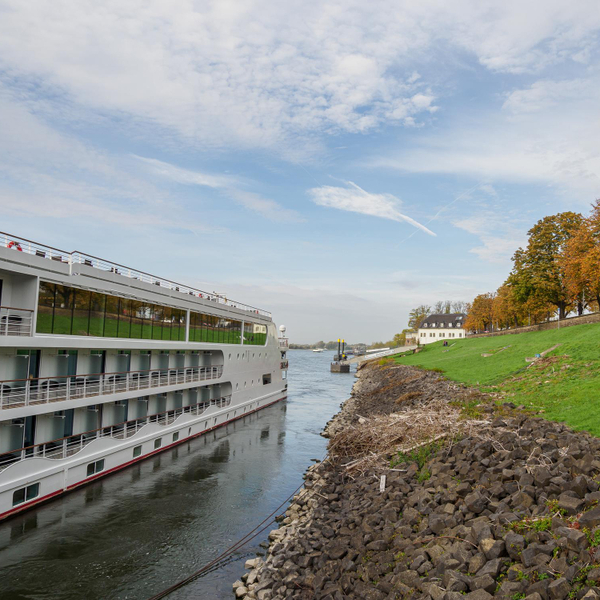 How It Works
Post task
Post your task details and description on our website or app
Get offers
Receive offers from nearby service providers in PDF format with booking link
Discuss
Use Moovick Messenger to discuss details and choose the best option based on ratings and reviews
Book
Book and get your task done effortlessly
Advantages of relocation service in Dusseldorf
Furthermore, the following are the professional advantages of moving companies in Düsseldorf:
Adequate equipment
Moving heavy furniture or machinery without the proper tools can be dangerous. Specialized movers are outfitted with boards, harnesses, and dollies, making even the largest objects easy to transport from one location to another. Furthermore, we have vans and trucks that will keep all of your belongings safe throughout the procedure.
Previous work experience
Many independent packers fail to recognize that packing and moving can go wrong at any time, particularly if not done properly or if you are pressed for time. If you hire a global moving company like Moovick, you can be confident that all of your belongings will be safe at the time of delivery.
Predictions that are accurate
There will be no unexpected costs if you hire professionals to help with your transportation when preparing for an international move. All of our fees are determined by the service you choose and the distance traveled. We will go over all of the charges with you before making any decisions.
Storage
If your schedule changes or you arrive at your final destination later than expected, a professional relocation service company can provide interim storage. When you hire professional removals to Dusseldorf, you won't have to worry about your package being misplaced, stolen, or damaged.
Customer Service
Professional relocation services work with clients who move every day and understand their concerns. They are thus trained to assuage their clients' fears by providing updates and guarantees, as well as excellent service. We are taught to be approachable, to be courteous when responding to customer questions, and to provide necessary solutions when they arise. If you are relocating permanently to Cologne, you may experience anxiety and legitimate concerns. We can provide you with appropriate answers based on our knowledge and experience to alleviate some of your concerns.
Check out other home improvement services
Select your moving package
All packages includes Driver, Vehicle, fuel and taxes
Economy
For Individuals looking to get tasks done affordably
Android and iOS App for posting your task
Access to 1700+ reviewed and verified Service Providers
Limitless Chats & Negotiations
Book Now Pay Later option
Moovick Support in selecting professionals
Premium
For Premium Individuals & Businesses
Book on-the-go with a 3-minute booking process
Work only with Moovick assigned Premium Movers with 4,7/5,0 or higher ratings
Moovick's personalized premium dashboard
Live Tracking of your goods
Moovick's premium support throughout the task
Comprehensive insurance
Multiple free reschedulings
Possibility to directly invoice your employer / job centre through Moovick
Packing Material (on request)
Business
For SME Business Entities
All in Premium
Dedicated Account Manager to understand your personalized needs
Customized Transport Solutions with LTL and pooled cargos
Personalized route optimization to ensure maximum savings
Discounted rates for recurring orders
Storage Facility (on request)
Contact us
Living and working in Düsseldorf
Dusseldorf also spelled Düesseldorf, is the capital of North Rhine-Westphalia, a region in western Germany on the Rhine River. The city has a population of about 600,000 people, and the urban area has a population of more than 1.2 million people. Düsseldorf is known as "Little Paris" and is not only a major international business and financial center. Even if you don't speak German, living and working in Düsseldorf is simple.
For such a small city, public transportation is fantastic; there are always buses, streetcars, subways, and trains available to take you anywhere. There is also an international airport with nonstop flights to a variety of cities.
Düsseldorf as a home
Dusseldorf is currently ranked first in the world for cities with the highest quality of life. A very good healthcare system, a high level of safety, and low air pollution all contribute to a very high standard of living.
It is a multicultural city, but that does not make it a foreigner's paradise. This is simply due to the city's spiritual openness to the rest of the world. A sizable Japanese, Chinese, Italian, and North African community exists.
Düsseldorf, like all German cities, is clean and safe. As with any city, there are some places to avoid late at night.
However, there is a disadvantage: life in Düsseldorf is expensive. The cost of living is higher than the national average, and real estate prices are high but not as high as in Munich.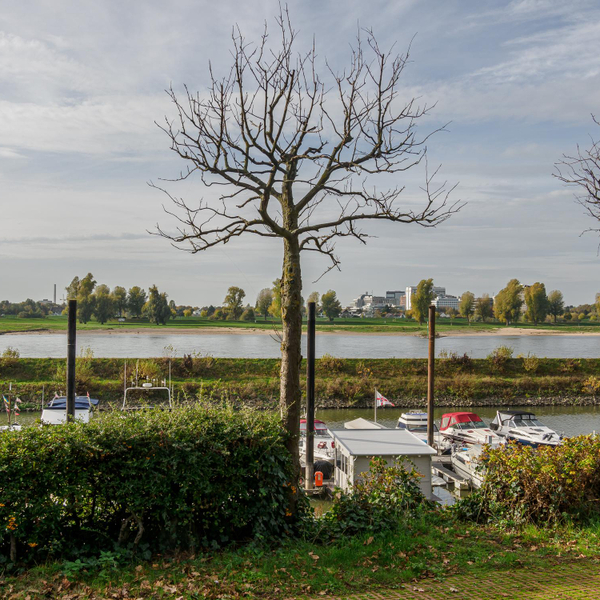 Work in Düsseldorf
North Rhine-Westphalia has Germany's highest gross domestic product (GDP). It accounts for more than 20% of the state's total GDP.
The economy of Düsseldorf is based primarily on energy, biotechnology, microtechnology, information technology, automotive, logistics, trade, and chemicals, as well as the seaport, which was recently transformed into a new industrial park. There are also large, world-famous fashion boutiques here. In the fashion and media industries, this city has enormous creative potential. In fact, Düsseldorf is one of Germany's most important communications hubs.
This means that there will be plenty of job opportunities not only in Düsseldorf but also in the surrounding area. And you don't have to leave the city center to find work because the city is home to over 3,000 international companies with European headquarters.
As a foreigner, you can find work in a variety of industries, including manufacturing, financial services, trade, information and communication technologies, energy, and health care. Of course, there is the hospitality industry.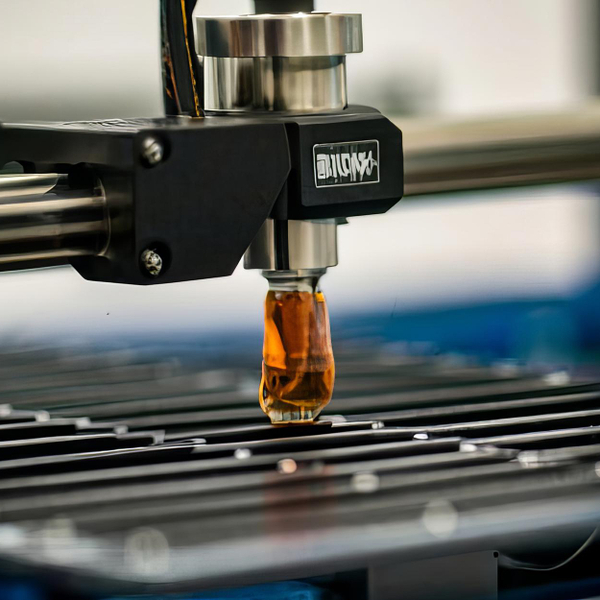 Why choose us?
Experience is the key of success and that's what our service providers have in abundance
50+
cities across


How to order the relocation service from Moovick
Moovick is an all-in-one platform that connects clients with on-demand, professional Service Providers for real-time moves and home renovation jobs.
If you're planning your relocation to Dusseldorf, consider Moovick as your favorite moving company to Düsseldorf. This said - it's good to know you have the chance to choose from one of our three packages:
Economy,
Premium, and
Business.
Each of these packages has special services to best fit your move to Dusseldorf needs, including taxes, fuel, vehicle, and a driver.
In addition, there is a long list of other home improvement services available, which you can learn more about on our website's home page.
With over 2000+ moves and 500+ home improvements, please visit our website and contact our amazing team!
Want to pick up more cities to move to? See other destinations 👉Moving to Wiesbaden, Moving to Berlin, Moving to Hamburg.
FAQs
Can I postpone my moving date?
If due to bad weather, or a feeling of sickness, or perhaps, you forgot to do the prior cleaning of your new apartment, and you feel you are not ready for the long-planned relocation to Düsseldorf. And of course, It's not a great time to move. Don't worry!
You can discuss it with your mover and agree on a better date that would be convenient, to give you adequate time to prepare and do all you need to do. It is not a bad thing to postpone your moving date, so do not be afraid to ask for it.
Is there anything that you don't move?
As extensive as we want our relocation services to be, we are also committed to taking prudent precautions on the items the movers help you move – of course, they won't help you carry things that are bound by the transit or destination law of any local territory.
Substances of hazard potential, alcohol, firearms, explosives, chemicals, counterfeit goods, and all other sorts of criminating material are prohibited for moving, and you are nobly requested not to include them in your items for transit.
Can I book a handyman/mover for the same day?
Sure, you are more than welcome to do that! The flexibility of our services allows you to make requests and receive more than one service a day. You can in turn make bookings for your moving needs, handyman, and cleaning services at a go, all to be done in a day!
What type of customers do you serve?
Moovick serves as a one-stop platform that connects clients with professional service providers for various home improvement needs and real-time moves.
If you're looking for where to find all sorts of relocation services to Düsseldorf, Moovick is just the right place. We serve students, employees, employers, business clients, and every category of people who needs our services.
Can I move abroad with Moovick?
That's a resounding yes! Our logistic outreach is near imperfection if we fail to provide arrangements for the principal challenge of moving operations, which is, relocating between nations.
We have a wide range of solutions according to your need, ranging from 'international moving from Germany' to Spain, Italy, and Norway and international moving from the Netherlands.
You can access our homepage, where you will find explicitly, in detail, the moving options available and how to explore them to your advantage.
Do you provide insurance during moving if movers break my thing?
Moovick connects you with professional moving companies who are excellently accrued with the skill set to safely move your luggage, and it's fragile to Düsseldorf. All of the service providers listed on Moovick have their private liability insurance, so you can rest assured that you can safely use their services.
The insurance they provide covers any item breakage or damage costs. However, if you have really expensive items that you cannot risk a minor scratch on, you can otherwise opt for packaging service from the movers. Of course, it is at a higher cost, and the mover will take full responsibility for your belongings in and out.
How far in advance do I need to book a move?
We suggest scheduling your move as soon as you have all the details to allow us enough time to coordinate our movers. The recommended lead time may vary based on when you plan to move, but scheduling it 3 to 4 weeks in advance is sufficient. However, booking a move a month in advance is preferable if it falls during peak season.
| | |
| --- | --- |
| 💰Min moving price - 31 EUR | 🤝Business services - available |
| 💰Max moving price - 66 EUR | 🌐Where to order the service - moovick.com |
| 🚚Other moving - Leipzig, Dortmund, Berlin, etc. | 📲App - for Android, IOS |
| 📍Short distance - up to 100km | 💶How to make a payment - 100% or part of the booking amount |
| 📍Long distance - more than 100km | 💳Payment systems - debit and credit cards, online banking Sofort, Ideal, cash |
| 🛠Additional services - cleaning, handyman, (dis-) assembly of furniture | 🕐Working hours - set by the client |
Use Cases

Vinayak
Best service received
Delivery partner was very friendly and flexible. He was hard working and made sure that all assemblies are done correctly. I would recommend all to use Moovick for relocation service.
Relocation:
Service detail:
Home Move, furniture and boxes
Cost:

Shamsul
Moovick offers a very high standard of professional service
They completely hand hold you through out the process. Its like almost being with you in person. I was coordinated for my case by "Misha" and the communication was crisp and clear. Strongly recommend.
Relocation:
Service detail:
Home Move, furniture and boxes
Cost:

Geetika
I had a very comfortable and good experience
The customised delivery support was very prompt over WhatsApp (communication in English which was super helpful). I was able to arrange a very last minute delivery of something I found on Ebay (for a sunday morning). The driver was also very helpful and went the extra mile helping with things that weren't necessarily a part of the service. Highly recommended to try this!
Relocation:
Service detail:
Furniture pickup & Assembly
Cost:

Claudia
Excellent experience
I sent the WhatsApp well after 'after hours' and Misha from Moovick support was extremely efficient and helpful. This was a last minute booking from our side as our confirmed moovers had to cancel and i was so pleasantly surprised that within minutes Misha had confirmed that Olek would be available! Olek you guys were amazing thank you so much for being efficient and so friendly! Will definitely recommend and use this service next time.
Relocation:
Service detail:
Home Move, furniture and boxes
Cost:

Satish
Excellent support provided
They helped us decide the appropriate size of the transport vehicle based on the number of items. The transport vehicle was very good and also the driver was very helpful. A 10 out of 10 for everything. I would definitely recommend the service.
Relocation:
Service detail:
Home Move, furniture and boxes
Cost:

Patrick
The driver and helpers were very professional and quick in the entire process
The decisions for splitting and loading between two vehicles were made on the go and the assembly service was also good. Thanks to moovick for being in constant communication for support. Highly recommend the service.
Relocation:
Service detail:
Home Move, furniture and boxes
Cost:

Varun
The only reasons I am giving 5 stars
All in all, I have had a very smooth experience with LP support team, and would absolutely recommend the platform to anyone; ESPECIALLY, if you are new to the city, don't speak German and need support in English, or are on a budget with moving within the city. The price is very reasonable for the service offered, of course this might be quite dynamic considering your package, but we ultimately pay for the service and trust, I believe!
Relocation:
Service detail:
Furniture transport & Assembly
Cost:

Sharmin
I highly recommend this service for a reasonable price
Great customer support through WhatsApp even on holidays. Moovick helped me move from Munich to Hamburg very easily. The driver was very professional and punctual. To be honest, this is the best customer service I have experienced in Germany. 💯
Relocation:
Service detail:
Home Move, furniture and boxes
Cost:

Laura
Excellent service!
Kamran went above and beyond! He understood exactly what I needed. Communication was always quick and smooth. I am very picky with the services I receive and he exceeded my expectations! Thank you, Kamran!
Home improvement:
Service detail:
Cost:
Experience your move!
Wether its domestic or international, we plan a stress free experience for you and your loved ones