Moving company in Cologne

Moving to a different city or country has quite some issues to worry about and stress about. Of course, everyone has to plan their move in accordance with their pre-preparation. If you are considering a moving company in Cologne so that you can ensure a smooth moving process and reduce your costs, then keep reading all that Moovick has to offer!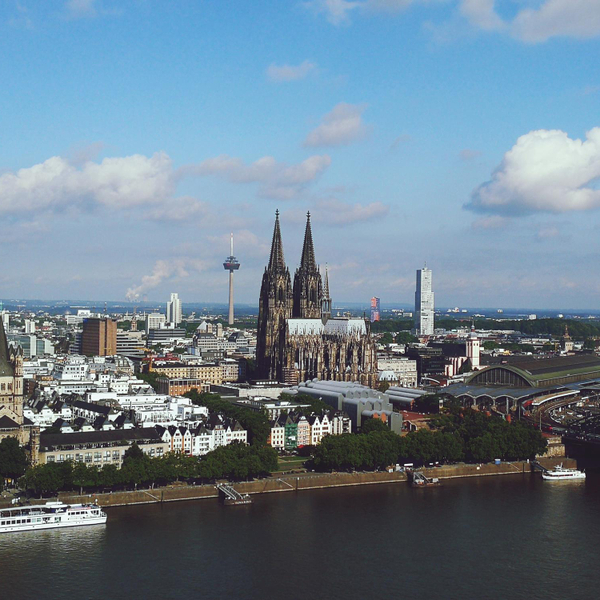 How It Works
Post task
Post your task details and description on our website or app
Get offers
Receive offers from nearby service providers in PDF format with booking link
Discuss
Use Moovick Messenger to discuss details and choose the best option based on ratings and reviews
Book
Book and get your task done effortlessly
Check out other home improvement services
Moovick is an all-in-one platform that provides clients with on-demand, professional Service Providers for moves and home renovation jobs in real-time for their day-to-day needs.
Car (Taxi / Combo)
Perfect for small boxes, airport pick ups and luggage transfer.
Van (7-17 m3)
Great for moving studio or one bedroom apartments with basic furniture items and boxes.
3.5T Truck (20-24 m3)
Best for 1-2 bedroom apartments, small homes moves and commercials goods.
7.5T (+) Trucks
Best for 2 to 3 room apartments and upto 10 standard size pallets
Advantages of relocation services in Cologne
Your decision of moving to Cologne will be passed by another decision - should I move independently or hire professionals who will pack and help me move? The advantages of relocation service in Cologne are numerous, but the most important one is that they ensure safe and quick transport. Further, the professional advantages of relocation services in Cologne are:
Proper equipment
Moving large pieces of furniture or machinery without the correct tools can be very risky. Specialized Cologne movers are outfitted with boards, harnesses, and dollies that make it simple for them to transport even the largest objects from one location to another. Additionally, we have vans and trucks that will keep all of your belongings secure during the entire procedure.
Previous experience
Many independent packers don't consider the fact that packing and moving can go wrong at any time, especially if it is not done properly or if you are pressed for time. You can be sure that all of your possessions will be secure at the time of delivery if you hire a global moving company like Moovick. We are committed to offering a high standard of service and will make sure that everything is finished on schedule.
Accurate Predictions
There won't be any unexpected expenditures if you decide to engage professionals to ease your transportation when you're preparing for an international move. Our fees are all determined by the service you selected and the distance traveled. Before anything is decided, we will go over all the charges with you.
Storage
A professional relocation service company offers interim storage facilities if a timetable changes, or if you arrive at your final destination later than anticipated. When you hire professional moving services, you won't have to be concerned about your package being lost, stolen, or damaged.
Customer Support
Professional relocation in Cologne work with clients who are moving every day and are familiar with their anxieties. They are therefore educated to calm their clients' concerns by offering updates and guarantees along with great service. We are taught to be approachable, to be courteous when responding to the customer's questions, and to provide essential solutions when necessary. For instance, you might feel anxious and have legitimate worries if you are moving permanently to Cologne. We can provide you with the appropriate answers with their knowledge and experience in order to reduce some of your tensions.
Want to pick up more cities to move to? See other destinations 👉Moving to Düsseldorf, Moving to Bremen, Moving to Hamburg
Living and working in Cologne
One of the nicest places to live in Germany is Cologne. It's a terrific location to visit, a great place to live, and a great place to call home. It's artistic, amiable, historic, and hospitable. The fourth-most populated city in the country, it is frequently (and unfairly) passed over in favor of Berlin, Munich, and Hamburg. Cologne provides many benefits, in part because of its secrecy. among them are fewer tourists, lower costs, and a more "genuine" look into German culture (whatever that even means). Moving to Cologne, Germany is an excellent option if you want to relocate to Germany without feeling like a constant tourist. It's also one of the most liberal and laid-back cities in the country, so Cologne will always welcome you no matter who you are or where you're from. The people of the city are renowned for being incredibly kind and welcoming, and although it has all the amenities of a large metropolis, it nevertheless has a small-town atmosphere. In conclusion, Cologne is a great place to live, and we wholeheartedly recommend it.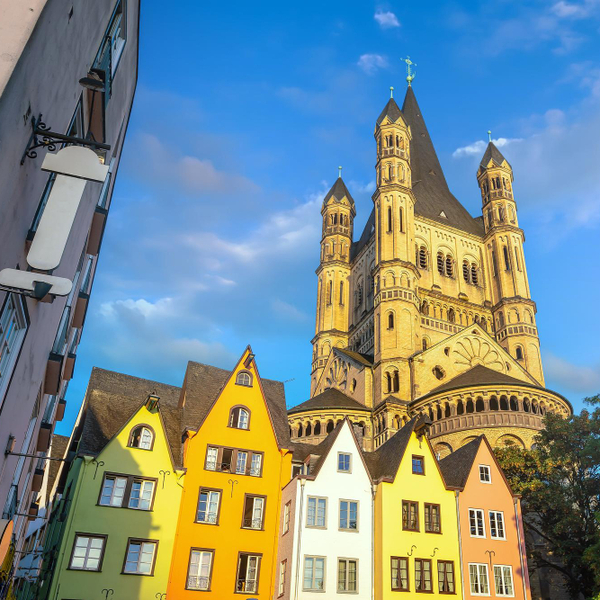 Best-known industries in Cologne
One of Germany's most significant media centers is Cologne. In addition to publishing companies and marketing firms, Cologne is home to radio and television stations (such as RTL, NetCologne, and WDR), as well as publishing houses (e.g., tech, broadcasting, production, journalism, public relations, and communications to name but a few). In addition, Cologne is a well-liked vacation spot for Germans. As a result of the city's high need for waiters, bartenders, cooks, receptionists, and hotel managers, industry experts in the hospitality and tourist sectors may feel at home there.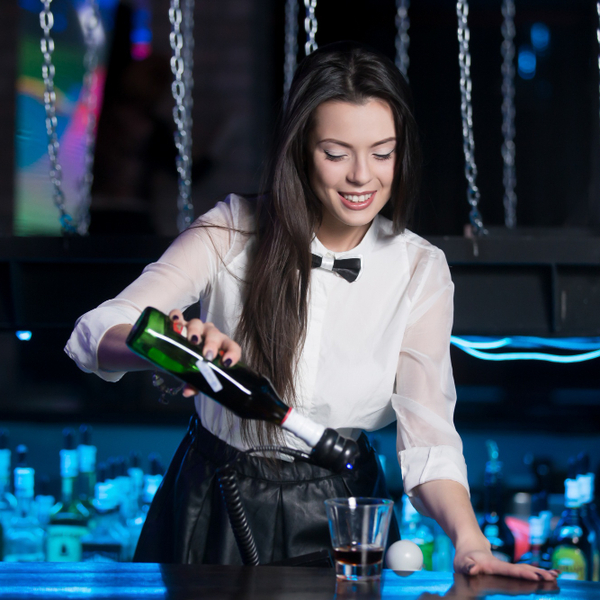 The economy of Cologne
Over a third of Germany's top 100 firms are headquartered in North Rhine-Westphalia, which is Germany's strongest industrial and economic area. The aerospace industry, automobile manufacturing, information, and communications technology, media and broadcasting, air transportation, and food production all play major roles in Cologne's economy. Research, tourism, and insurance are further significant economic pillars. Numerous multinational corporations, including BP, 3M, Ericsson, and Vodafone, are based in the region. Ford, Toyota, AXA International Insurance Company, Lufthansa, and REWE, a German retail and tourism cooperative group, are just a few of the well-known businesses with operations in Cologne. Three sizable breweries, Heinrich Reissdorf, Gaffel Becker & Co., and Cölner Hofbräu Früh, are also present.
Why choose us?
Experience is the key of success and that's what our service providers have in abundance
50+
cities across


Costs of living in Cologne
Moving to Cologne, Germany is far less expensive than some of Germany's more well-known cities.
Here are some examples of the costs of living in Cologne you may anticipate:
| | |
| --- | --- |
| Apartment with one bedroom in the city center | €788 |
| Apartment with one bedroom outside of the city center | €631 |
| Apartment with three bedrooms in the city center | €1,592 |
| Apartment with three bedrooms outside of the city core | €1,143 |
| Basic utility costs per month for a typical home | €244 |
| | |
| --- | --- |
| Monthly internet costs on average | €34 |
| Gym membership cost on average | €32 |
| Public transportation one-way fare | €3 |
| Public transportation monthly pass | €95 |
| For 1 liter of milk | €0.98 |
| A fresh loaf of bread costs | $1.62 |
| 12 ordinary eggs cost | $2.36 |
| Local cheese, 1 kg, costs | €10.64 |
| 1 kilogram of chicken fillets | €7.40 |
| A supermarket's half-liter bottle of regional beer costs | €0.54 |
| A meal for one at a cheap restaurant costs | €12.50 |
| A two-person, three-course lunch at a decent restaurant | €50 |
| In a pub or restaurant, a half-liter of beer costs | €3.70 |
| In a cafe, a regular cappuccino costs | €2.69 |
FAQs
How to book a mover?
Arranging a relocation through our moving Company in Cologne is simple!
You need to have a profile with us.
Then, 'post a task'.
You will find the button at the top right corner. Post the details of your assignment, and your move objectives, describe the main things you are transporting, and you will start receiving offers from our movers.
You can use the Moovick messenger to discuss with the movers. Choose your preferred mover, then proceed to pay. And that, you have booked a mover!
How should I pay and what are the payment methods?
By choosing specific parameters matching your moving requirements, we will provide the total cost of it (no hidden expenditures).
Your payment is totally online; just add your disbursement.
The fees will be taken off when the relocation is finished, and we will deduct the amount from your selected payment procedure.
Presently, Movick supports credit cards, iDEAL, or SOFORT.
Can I postpone my moving date?
You can delay the intended hauling day. Doing this at least seven days before the planned revamping event is required.
Note that the only condition for rescheduling the relocating day is that the Client and the movers agree on a new term and various other moving plans. When a duty has been reserved, alterations can not be made to the current booking via our platform.
Delaying a task is free of charge.
For how long should I book a relocation in advance?
It relies on the period during which you plan to move. When the move occurs throughout the holiday, organizing it 3 to 4 weeks earlier is enough. You will immediately receive feedback on your offer, here on Moovick, so at least a week before the move is sufficient.
We advise you to program your move as quickly as you have all the essential information, to ensure we have enough time to arrange our movers.
Do you provide office transportation services?
Moovick undertakings to be a detailed location, and this endeavor would be completed by presenting office transportation servicing. Moovick for Business, our platform for global logistics services provides hassle-free labor for business relocation to Cologne. Our office moving solutions are acknowledged for their exceptional maintenance and trained chauffeurs, ensuring safety, security, and trustworthy employee mobility favor.
| | |
| --- | --- |
| 💰Min moving price - 30 EUR | 🤝Business services - available |
| 💰Max moving price - 66 EUR | 🌐Where to order the service - moovick.com |
| 🚚Other moving - Leipzig, Dortmund, Berlin, etc. | 📲App - for Android, IOS |
| 📍Short distance - up to 100km | 💶How to make a payment - 100% or part of the booking amount |
| 📍Long distance - more than 100km | 💳Payment systems - debit and credit cards, online banking Sofort, Ideal, cash |
| 🛠Additional services - cleaning, handyman, (dis-) assembly of furniture | 🕐Working hours - set by client |
Use Cases

Vinayak
Best service received
Delivery partner was very friendly and flexible. He was hard working and made sure that all assemblies are done correctly. I would recommend all to use Moovick for relocation service.
Relocation:
Service detail:
Home Move, furniture and boxes
Cost:

Shamsul
Moovick offers a very high standard of professional service
They completely hand hold you through out the process. Its like almost being with you in person. I was coordinated for my case by "Misha" and the communication was crisp and clear. Strongly recommend.
Relocation:
Service detail:
Home Move, furniture and boxes
Cost:

Geetika
I had a very comfortable and good experience
The customised delivery support was very prompt over WhatsApp (communication in English which was super helpful). I was able to arrange a very last minute delivery of something I found on Ebay (for a sunday morning). The driver was also very helpful and went the extra mile helping with things that weren't necessarily a part of the service. Highly recommended to try this!
Relocation:
Service detail:
Furniture pickup & Assembly
Cost:

Claudia
Excellent experience
I sent the WhatsApp well after 'after hours' and Misha from Moovick support was extremely efficient and helpful. This was a last minute booking from our side as our confirmed moovers had to cancel and i was so pleasantly surprised that within minutes Misha had confirmed that Olek would be available! Olek you guys were amazing thank you so much for being efficient and so friendly! Will definitely recommend and use this service next time.
Relocation:
Service detail:
Home Move, furniture and boxes
Cost:

Satish
Excellent support provided
They helped us decide the appropriate size of the transport vehicle based on the number of items. The transport vehicle was very good and also the driver was very helpful. A 10 out of 10 for everything. I would definitely recommend the service.
Relocation:
Service detail:
Home Move, furniture and boxes
Cost:

Patrick
The driver and helpers were very professional and quick in the entire process
The decisions for splitting and loading between two vehicles were made on the go and the assembly service was also good. Thanks to moovick for being in constant communication for support. Highly recommend the service.
Relocation:
Service detail:
Home Move, furniture and boxes
Cost:

Varun
The only reasons I am giving 5 stars
All in all, I have had a very smooth experience with LP support team, and would absolutely recommend the platform to anyone; ESPECIALLY, if you are new to the city, don't speak German and need support in English, or are on a budget with moving within the city. The price is very reasonable for the service offered, of course this might be quite dynamic considering your package, but we ultimately pay for the service and trust, I believe!
Relocation:
Service detail:
Furniture transport & Assembly
Cost:

Sharmin
I highly recommend this service for a reasonable price
Great customer support through WhatsApp even on holidays. Moovick helped me move from Munich to Hamburg very easily. The driver was very professional and punctual. To be honest, this is the best customer service I have experienced in Germany. 💯
Relocation:
Service detail:
Home Move, furniture and boxes
Cost:

Laura
Excellent service!
Kamran went above and beyond! He understood exactly what I needed. Communication was always quick and smooth. I am very picky with the services I receive and he exceeded my expectations! Thank you, Kamran!
Home improvement:
Service detail:
Cost:
Experience your move!
Wether its domestic or international, we plan a stress free experience for you and your loved ones