Relocation Service in Germany and Europe
Is moving to Berlin in your plans? Our directory of trustworthy relocation service in Berlin for ex-pats can aid in ensuring a seamless transition for you.
Moovick is expert moving company in Germany for expats. Provides professional assistance with your move to Berlin relocation and various departure and destination services, including housing and property management. To discuss your needs and obtain a quote, get in touch with us through our website.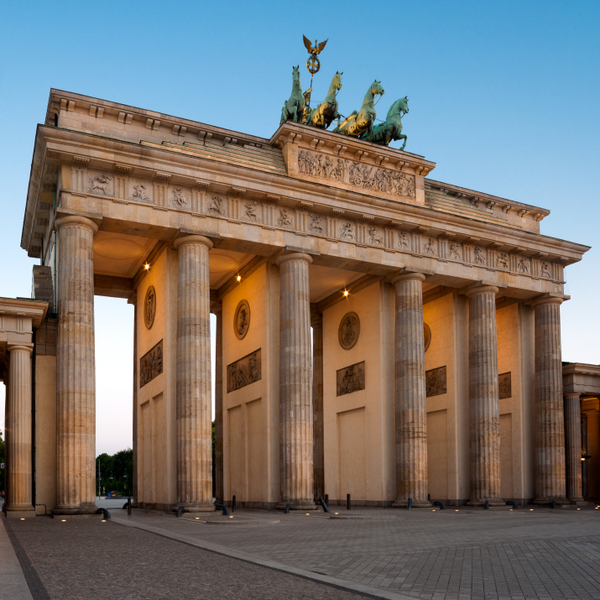 How It Works
Post task
Post your task details and description on our website or app
Get offers
Receive offers from nearby service providers in PDF format with booking link
Discuss
Use Moovick Messenger to discuss details and choose the best option based on ratings and reviews
Book
Book and get your task done effortlessly
Select your moving package
All packages includes Driver, Vehicle, fuel and taxes
Economy
For Individuals looking to get tasks done affordably
Android and iOS App for posting your task
Access to 1700+ reviewed and verified Service Providers
Limitless Chats & Negotiations
Book Now Pay Later option
Moovick Support in selecting professionals
Premium
For Premium Individuals & Businesses
Book on-the-go with a 3-minute booking process
Work only with Moovick assigned Premium Movers with 4,7/5,0 or higher ratings
Moovick's personalized premium dashboard
Live Tracking of your goods
Moovick's premium support throughout the task
Comprehensive insurance
Multiple free reschedulings
Possibility to directly invoice your employer / job centre through Moovick
Packing Material (on request)
Business
For SME Business Entities
All in Premium
Dedicated Account Manager to understand your personalized needs
Customized Transport Solutions with LTL and pooled cargos
Personalized route optimization to ensure maximum savings
Discounted rates for recurring orders
Storage Facility (on request)
Contact us
Check out other home improvement services
Why choose us?
Experience is the key of success and that's what our service providers have in abundance
50+
cities across


Use Cases

Vinayak
Best service received
Delivery partner was very friendly and flexible. He was hard working and made sure that all assemblies are done correctly. I would recommend all to use Moovick for relocation service.
Relocation:
Service detail:
Home Move, furniture and boxes
Cost:

Shamsul
Moovick offers a very high standard of professional service
They completely hand hold you through out the process. Its like almost being with you in person. I was coordinated for my case by "Misha" and the communication was crisp and clear. Strongly recommend.
Relocation:
Service detail:
Home Move, furniture and boxes
Cost:

Geetika
I had a very comfortable and good experience
The customised delivery support was very prompt over WhatsApp (communication in English which was super helpful). I was able to arrange a very last minute delivery of something I found on Ebay (for a sunday morning). The driver was also very helpful and went the extra mile helping with things that weren't necessarily a part of the service. Highly recommended to try this!
Relocation:
Service detail:
Furniture pickup & Assembly
Cost:

Claudia
Excellent experience
I sent the WhatsApp well after 'after hours' and Misha from Moovick support was extremely efficient and helpful. This was a last minute booking from our side as our confirmed moovers had to cancel and i was so pleasantly surprised that within minutes Misha had confirmed that Olek would be available! Olek you guys were amazing thank you so much for being efficient and so friendly! Will definitely recommend and use this service next time.
Relocation:
Service detail:
Home Move, furniture and boxes
Cost:

Satish
Excellent support provided
They helped us decide the appropriate size of the transport vehicle based on the number of items. The transport vehicle was very good and also the driver was very helpful. A 10 out of 10 for everything. I would definitely recommend the service.
Relocation:
Service detail:
Home Move, furniture and boxes
Cost:

Patrick
The driver and helpers were very professional and quick in the entire process
The decisions for splitting and loading between two vehicles were made on the go and the assembly service was also good. Thanks to moovick for being in constant communication for support. Highly recommend the service.
Relocation:
Service detail:
Home Move, furniture and boxes
Cost:

Varun
The only reasons I am giving 5 stars
All in all, I have had a very smooth experience with LP support team, and would absolutely recommend the platform to anyone; ESPECIALLY, if you are new to the city, don't speak German and need support in English, or are on a budget with moving within the city. The price is very reasonable for the service offered, of course this might be quite dynamic considering your package, but we ultimately pay for the service and trust, I believe!
Relocation:
Service detail:
Furniture transport & Assembly
Cost:

Sharmin
I highly recommend this service for a reasonable price
Great customer support through WhatsApp even on holidays. Moovick helped me move from Munich to Hamburg very easily. The driver was very professional and punctual. To be honest, this is the best customer service I have experienced in Germany. 💯
Relocation:
Service detail:
Home Move, furniture and boxes
Cost:

Laura
Excellent service!
Kamran went above and beyond! He understood exactly what I needed. Communication was always quick and smooth. I am very picky with the services I receive and he exceeded my expectations! Thank you, Kamran!
Home improvement:
Service detail:
Cost:
Bits of advice for Moving to Berlin
It goes without saying that plenty of organization and a pinch of calmness should be high on your list when moving from Germany with moving company in Berlin. You're lucky because we've put together this moving checklist with a timeline to give some moving to Berlin advice. However, it is much more than just red tape: How is it to live in Berlin? What should you expect as a Berlin expat? Here are the things you should know before relocating to Berlin:
Finding a flat in Berlin is not an easy task
In Berlin, finding an flat is extremely difficult. It's even harder if you haven't yet moved to Berlin. Be cautious as there are many apartment scams.
For a few months, you can rent a furnished apartment. Although it costs more, at least you have a place to live. You now have more time to look for a suitable apartment. You can visit flats in person once you get to Berlin.
A shared apartment is another option. Because you split the rent and utilities, it is less expensive. Your roommates' existing internet and electricity contracts make it simpler.
You must have enough cash on hand to cover the deposit as well as the first month's rent. Rent is paid through a bank transfer in Germany.
You should save money
You'll need enough cash to get by until your next paycheck. When you get to Berlin, you have to pay for a lot of things.
Your apartment's down payment - Typically, the deposit is three times the monthly rent. Before moving in, you must pay a third of the security deposit.
The initial rental payment - Before moving in, the rent must be paid. Before you receive your first paycheck, you will most likely move in. To pay the rent, you will need a bank account.
Living costs - Food and supplies for your apartment must be purchased. If you rent an unfurnished apartment, you must also purchase appliances and furniture. You don't need to buy as many things if you live in a WG.
Relocation costs - You might need to buy plane tickets or book a few days in a hotel if you're traveling from another nation. Keep the receipts; you can deduct these costs from your taxes.
Winter Attire - You might need to purchase a winter jacket, boots, and warm clothing if you move during the winter.
Health Insurance
Until you begin working, your EHIC card will provide coverage if you are an EU citizen. You need to have German health insurance as soon as you begin working. Students may use their EHIC cards while they are in school. Your EHIC card can help you save a lot of money if health insurance is provided for free in your home country.
German Language
German is not a requirement to live in Berlin, but it is very helpful. Writing emails, reading letters, and making phone calls in German are always required. You will always need assistance from someone else if you don't speak German. Finding housing, employment, and making friends are all made simpler if you speak German.
Adapt to German culture
Learn about German culture after settling in Berlin:
Become proficient at recycling and returning empty bottles;
Respect the quiet hours by learning how to safely stream movies and television;
Do not forget that most businesses are closed on Sundays;
Plan your spending and look for ways to save money;
Know how to use German phone numbers
FAQ about moving to/from Berlin
1. How many people on average move to Berlin from other cities?
In Berlin, 13.400 more people moved from other cities. In 2020, there were more outflows than inflows for the first time in 20 years. As of December 31, 2021, 3,677,500 people were residing in Berlin, up by 13,400 from the previous year, according to the State Statistics Office.
Age groupings vary; individuals who arrived in the city tended to be younger than those who left Berlin. Between 18 and 30 years old, about 28% of people who moved away and little under 46% of people who migrated to the city. From the age of 30, the percentage of all new residents was roughly 44%, while the percentage of all emigrants was about 59%.
2. Where can I get moving boxes?
From your loved ones, friends, and neighbors, request free moving boxes. By asking people you know whether they have any extra boxes, you may frequently locate free moving boxes. Even if they haven't just relocated, your family, friends, and neighbors frequently have unused boxes laying around. Asking only takes a few minutes, and you could receive dozens of free cardboard boxes as a result. Additionally, you can contact friends on social media (see below).
Find unclaimed boxes online
These days, all you need is a strong internet connection to find free boxes. Although Craigslist is a no-brainer, you may also check any local online classified sites for free items. The selection can change daily, but you can frequently locate inexpensive moving boxes even after everyone else has taken advantage of the free ones. Several well-known websites include: Facebook Marketplace, Geebo.
At a recycling facility, locate free boxes
Your neighborhood recycling facility might have some free cardboard boxes available. We advise you to check with the facility in advance to determine if you are permitted to take its boxes. When you're done, think about recycling the boxes by placing them back in the bin. It's a terrific method to both benefit the environment and give someone else the chance to score a free box.
Check a furniture store for moving boxes.
At adjacent furniture stores, free moving boxes are frequently available. If you require a large box, this is one of your finest choices (think the size of a big leather recliner). These suckers are obviously too heavy to be filled with books (they would weigh hundreds of pounds), but they are perfect for fluffy, light stuff like winter coats, towels, and bedding.
3. Why choose Moovick?
Moovick offers professional assistance in Berlin. We work as a "one-stop" moving company to Berlin in order to provide our clients with professional and efficient moving services in Berlin. We also provide renovating services for your new place in Berlin. You can choose one of our relocation packages based on your needs (Economy, Premium, or Business) in our relocation agency. Not to mention, you can make all of your reservations through our app Moovick, which is available on the Google Play and App Store.
4. Do you offer office transportation services?
Moovick's aim to serve as a 'one-stop' shop wouldn't be complete without offering office transportation services. For office transportation, we provide hassle-free services. For a safe and dependable service for employee mobility solutions, our office transportation services are renowned for their exceptional maintenance and well-trained drivers.
5. How far in advance do I need to book a move?
For movements during peak seasons, it's advised to reserve at least 12 weeks in advance rather than at least two months (like around holidays). To play safe, we suggest you make the reservation as soon as you have specified all your personal needs, so that we have enough time to arrange the others.
💰Min moving price - 40 EUR
🤝Business services - available
💰Max moving price - 66

EUR

🌐Where to order the service - moovick.com
🚚Other moving - Leipzig, Dortmund, Bremen, etc.
📲App - for Android, IOS
📍Short distance - up to 100km
💶How to make a payment - 100% or part of the booking amount
📍Long distance - more than 100km
💳Payment systems - debit and credit cards, online banking Sofort, Ideal, cash
🛠Additional services - cleaning, handyman, (dis-) assembly of furniture
🕐Working hours - set by the client
Experience your move!
Wether its domestic or international, we plan a stress free experience for you and your loved ones