Moving company in Haarlem

If you have a long plan to move to Haarlem, or you either suddenly require urgent moving to Haarlem, You would have been on the cross-path, thinking whether you should do it yourself or engage the services of professionals. Here at Moovick, we quickly solve your concerns and stop your worry by providing a professional moving company in Haarlem with the skill set to excellently help with your moving demands and with various houseman and cleaning services.
We entirely remove the burden of the activities from your shoulder, including the de-assembly and assembly of furniture, and make you feel as if you never made a move.
Haarlem is a vibrant city with much to offer, and we'd be happy to assist you in making it your new home. If you're looking for a reliable removal company in Haarlem, look no further than Moovick.
Haarlem is a big city, though, so let's show you around a bit.
How It Works
Post task
Post your task details and description on our website or app
Get offers
Receive offers from nearby service providers with booking link
Discuss
Use Moovick Messenger to discuss details and choose the best option based on ratings and reviews
Book
Book and get your task done effortlessly
Check out other home improvement services
Why choose us?
Experience is the key of success and that's what our service providers have in abundance
50+
cities across


Moving to Haarlem without Stress
Haarlem is located at the extreme of northern Randstad and is the capital of north Holand of the Netherlands. Just like other modern municipalities, it is a popular city, situated on river Spaarne, and is fancifully sometimes called Amsterdam's bedroom. It is named so, because of the home sensation it gives people returning after a long week of labor, not only from Amsterdam but also from other surrounding cities.
Haarlem is historically known for its beer brewing and silk business, and it now thrives primarily as an Industrial city and beholds a very beautiful and historic sight to see. You would find many historical buildings, cafes, city corners, and gathering spots in Haarlem that make you enjoy every single moment in it.
Living in Haarlem
Many consider Haarlem as a home city more than Amsterdam, and without a doubt, it is a very good city to consider living in. It inhabits about 150,000 citizens of the Netherlands and you can easily understand why people love it there, immediately after you step foot into it. It is a city of diverse people and cultures, so it makes it possible for foreigners to live in a friendly and relaxed environment.
The average cost of living in Haarlem is high and it is in the top 3% of the most expensive cities in the world. Accommodation in it is regardless cheaper and more sustainable, but not as cheap as Amstleveen and Hilversum which are considered the cheapest. To put it plainly, you can secure a bedroom apartment in Haarlem in the range of 800€ to 1500€. The eastern part of the city goes lesser but residents mostly feel disturbed by the noise coming from the Amsterdam airport, so the part attracts more business than homes.
Transportation is relatively easy in Haarlem. There are very good road and train connections within and to neighboring cities. You might want to act like a full Deutsch and consider making most of your short trips by bike and bicycle. It makes moving within Haarlem without stress and makes you care less about parking space. And just like Leiden, boat transportation is readily available for mostly short-distance journeys anytime, every day.
Der Transport ist in Haarlem relativ einfach. Es gibt sehr gute Straßen- und Bahnverbindungen innerhalb und zu den Nachbarstädten. Vielleicht möchten Sie sich wie ein echter Niederländer verhalten und erwägen, die meisten Ihrer kurzen Reisen mit dem Fahrrad und dem Fahrrad zu unternehmen. Das macht es stressfrei, sich innerhalb von Haarlem zu bewegen, und sorgt dafür, dass Sie sich weniger um den Parkplatz kümmern müssen. Genau wie in Leiden ist der Bootstransport für Kurzstreckenfahrten jederzeit und täglich verfügbar.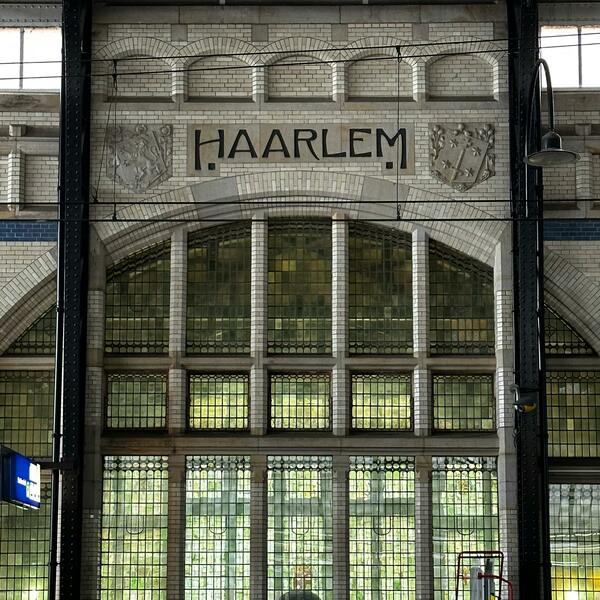 Haarlem is more Deutsch than many other cities in the Netherlands and, the major barrier ex-pats might encounter is the language barrier. You might want to sharpen your Deutsch speaking skills to be able to mingle and blend in well. However, considering it's a science and an educational metropolis, a lot of other residents are bilingual and you can communicate with them either in the English language or otherwise.
Weather
Nature is not far away from Haarlem and you will always enjoy the cozy atmosphere, there. It's not hard to see flowers blooming all around you due to moderate and comfortable weather conditions all year round. This may have prompted the Bloemencorso flower parade which takes place every April, to celebrate the good season on plants and it hurts hard not to witness it at times.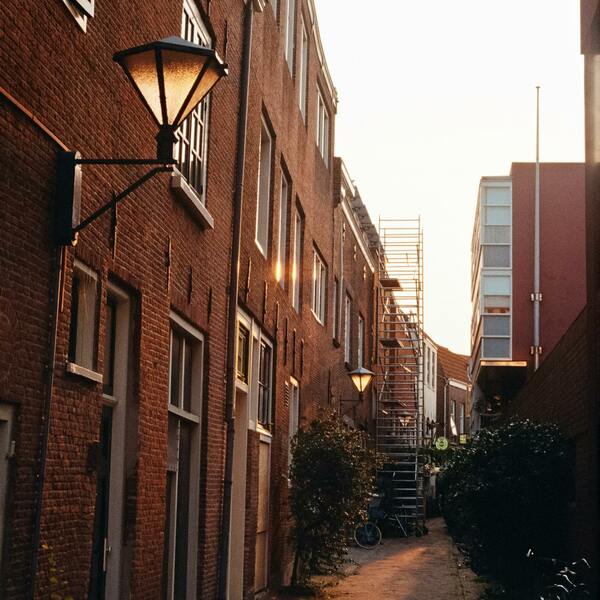 Working in Haarlem
Haarlem is a booming place for major businesses and industries in the Netherlands. Its nearness to Amsterdam also shifts the concentration of industries to the city. It is a very congested metropolis, and sometimes you might be on your bicycle just giggling at people returning from Amsterdam, stuck in the traffic.
Many residents of Haarlem work in Amsterdam and return to Haarlem daily. This indicates that there is a mutual resemblance in the working operation of the two cities and they both benefit from one another.
As an industrial city, it is not an uphill battle trying to find a desired job in Haarlem. All you need to do is to make the internet your friend. It is suggested to start pinning on the job search even before you make the actual relocation to make the job search easier. You might need to rebuild your CV and make that resume look more attractive. Remember it's a new environment. It is not a rocky road getting there. All you need to do is invest more time to find the perfect fit.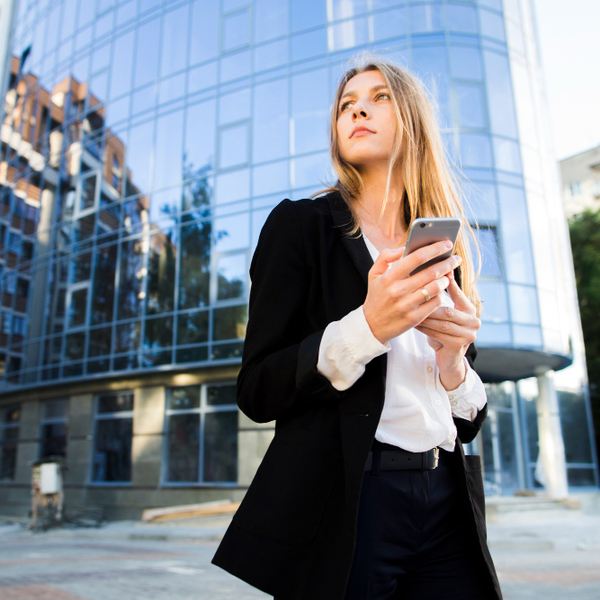 FAQ
1. Is there anything that you don't move?
As extensive as we want our relocation services to be, we are also committed to taking prudent precautions on the items the movers help you move – of course, they won't help you carry things that are bound by the transit or destination law of any local territory.
Substances of hazard potential, alcohol, firearms, explosives, chemicals, counterfeit goods, and all other sorts of criminating material are prohibited for moving, and you are nobly requested not to include them in your items for transit.
2. How should I pay and what are the payment methods?
Paying is made a lot easy with our wide range of payment options and you have no trouble paying for your relocation.
Payment on Moovick can be made through either one of the options listed below.
Credit card
iDEAL
SOFORT bank transfer
It's simple! All you have to do in just a few seconds is to provide your payment data like you normally do. We would take it from there and request your payment provider to initiate the payment transaction.
There you go! Simple as that!
We also allow an in-person payment alternative – that is, you pay our service providers in cash.
3. Do you provide international moving?
Absolutely! We understand moving abroad is a lot stressful and tedious, but at Moovick, we make it easy and our relocation agency in Haarlem exists to serve you!
We help you move from Germany to The Netherlands, UK, Austria, and more. Check our homepage to see a list of countries we operate in.
4. Do you provide insurance?
All of our service providers have liability insurance that covers your items in the case of damage and breakage.
However, if there are items that you can't afford to get even a scratch, you can add a packing amenity at an extra cost to ensure your items are fully protected!
5. I would like to save money on this move. What can I do to keep the price low?
A successful move can be expensive. Here are a few tips to help save cost:
Treat your move as a business expense if you are self-employed.
You may be entitled to claim for at least some of your moving expenses from tax as you relocate to Haarlem. Check with your accountant or Bremen's "Finanzamt" (Tax Office) for further advice.
To reduce the cost more, discard unnecessary items – Now's the time to go through all your belongings and donate or discard that, which you don't need or can't use anymore.
Sell some of your belongings. Selling some of your belongings will help to lower your moving bill. It might make more sense to buy some items in Haarlem instead of taking them with you.
You can also save money on packing supplies. Check supermarkets, neighbors, and big outlet stores to get used boxes to package your stuff instead of purchasing them.
6. When is the best time to move?
To beat the major rowdiness of the city, it is preferable to start the moving process quite early in the morning, before the major activities begin. Around 6 am to 7 am. During this time, it is easier to beat the traffic and quickly grab the favorable weather condition of the day. Some moving activities are however made at night, and you can again discuss with your mover which time of the day is most suitable and feasible for a successful move, based on your moving date.
| | |
| --- | --- |
| 💰Min moving price - 40 EUR | 🤝Business services - available |
| 💰Max moving price - 86 EUR | 🌐Where to order the service - moovick.com |
| 🚚Other moving - Utrecht, Leiden, Amsterdam, etc. | 📲App - for Android, IOS |
| 📍Short distance - up to 100km | 💶How to make a payment - 100% or part of the booking amount |
| 📍Long distance - more than 100km | 💳Payment systems - debit and credit cards, online banking Sofort, Ideal, cash |
| 🛠Additional services - cleaning, handyman, (dis-) assembly of furniture | 🕐Working hours - set by the client |
Experience your move!
Wether its domestic or international, we plan a stress free experience for you and your loved ones