Moving company in Rotterdam

Rotterdam is famously called the port city, and it is a home of modern architecture. It is again the largest city in the Netherlands after, of course, Amsterdam, which is the capital of the Netherlands.
If you require a moving service to and from this lovely city, you have just made the right stop. We provide excellent Rotterdam moving services that offer diligent home and office relocation in and out, all within easy reach from the comfort of your couch.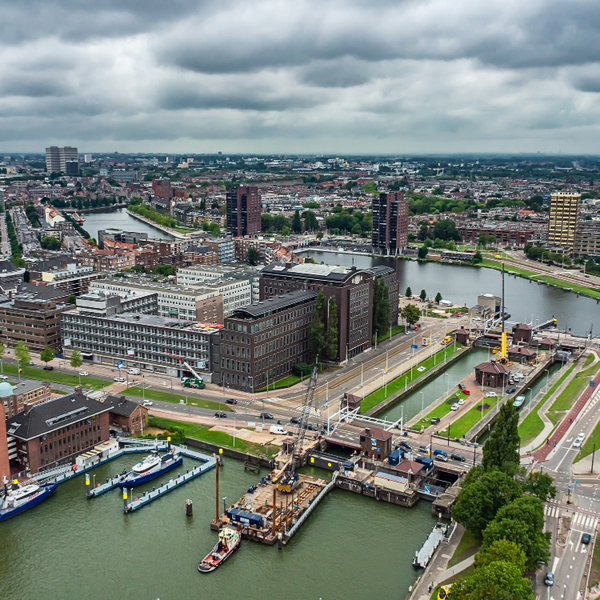 How It Works
Post task
Post your task details and description on our website or app
Get offers
Receive offers from nearby service providers with booking link
Discuss
Use Moovick Messenger to discuss details and choose the best option based on ratings and reviews
Book
Book and get your task done effortlessly
Check out other home improvement services
Why choose us?
Experience is the key of success and that's what our service providers have in abundance
50+
cities across


What can our moving company do for you?
We made it simple! We solve your moving and relocation urgencies to Rotterdam through our outstanding moving company Rotterdam, and we are exceptionally known for excellent services done with diligence.
A plan for moving to Rotterdam can come with a lot of physical and emotional stress, and you may start blaming yourself for why you have so many loads of belongings doing so. Frustration sets in, and you are already feeling tired even before starting. Moovick resolves it all! We provide excellent movers in Rotterdam for moving operations, as well as handypeople for a variety of home improvement services. All you need to do is get on our website or app to make your bookings, and all your concerns get settled in minutes.
Our working method
Moovick acts as a central hub that links individuals with professional service providers for tasks including, moving to Rotterdam, Netherlands, handyman work, cleaning, painting, assembling, disassembly, junk removal, and various extra muscles around the home.
To access all these, all you have to do is just post a task. Post the assignment you want help with, and you will start receiving offers and proposals from our incredible service providers.
We run an overall flexible operation, and you can either get involved with the services we provide for you or choose to allow us to handle it all.
During moving, You may entitle us to the responsibility of the packing and unpacking processes to make sure your items are safely and securely transported to Rotterdam. If you already have most of the packing part figured out, we also provide the option of renting a removal van with a driver in Rotterdam, and most delightful, it helps to save cost. These, along with other adaptable choices, enable us to offer very affordable removal services in Rotterdam, within the country, and abroad.
Living in Rotterdam
Rotterdam is a hub for several economic activities, and it is well known for its major logistics capabilities. As the second-largest city in the Netherlands, Rotterdam occupies about 657,000 people coming from all across the world, so you are never treated as a foreigner, living there. Living as an ex-pat in Rotterdam exposes you to a lot of interesting scenes and the beauty of life. We can talk about the attractive structures of buildings, skyscrapers, Schepvaartmuseum, the hotel New york, cube houses, parks, and the Erasmus bridge, to mention a few.
Getting accommodation in Rotterdam does not require many hacks, but it is quite more expensive than that of the neighboring cities. If you're a student moving in, you might prefer to rent a room in the city rather than the very pricey housing that the institution provides. It is also a good idea to search for residents looking for a roommate and with that, you can cut costs and get a far more decent accommodation even in the center of the city.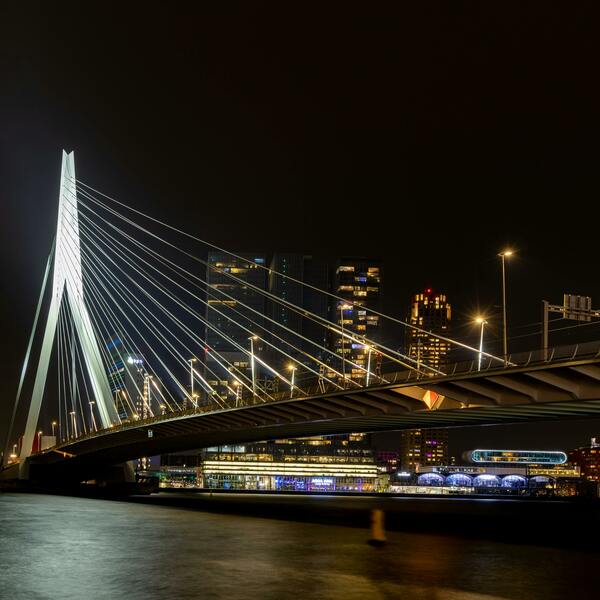 Transportation is easy, but traffic might get hectic early in the morning and during the major work closing hour. To that, you can consider acting completely Deutsch and taking bikes and bicycles on most of your short trips. If you don't have the money for a new one, there are numerous places in the city where you can get a second-hand one at a lesser price. You can also take public transportation, a taxi, and a car or boat which are readily available anytime every day.
Almost all living in Rotterdam understand English, and you won't have trouble with communication. However, if you feel the need to learn Deutsch to blend in well, we can recommend you a good tutor.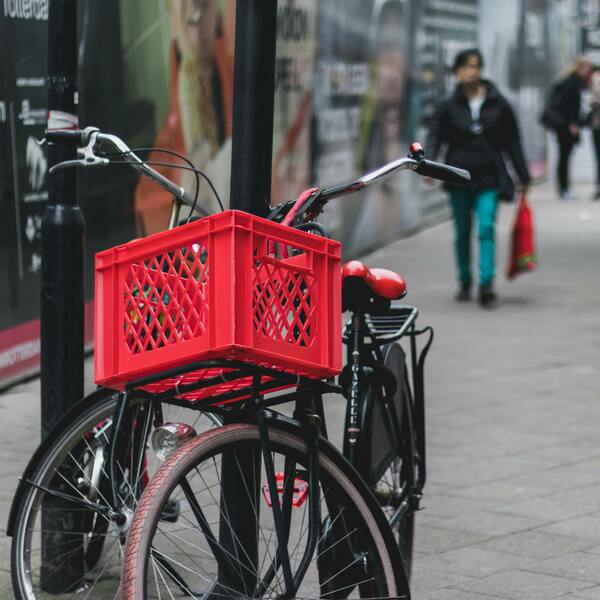 Working in Rotterdam
Rotterdam contributes extremely greatly to the economy of the Netherlands, to make the country rank 15th in the best economy of the world. What that means for you is that the city keeps a diverse economic structure which makes it a helping place for many industries to thrive. You can work in finance, logistics, engineering and manufacturing, and distribution, and there are many more opportunities to explore in the city.
It is not an uphill battle trying to find a desired job in Rotterdam. All you need to do is to make the internet your friend and do it like you mean it. You might need to rebuild your CV and make that resume look more attractive. It is not a rocky road getting there. All you need to do is invest patience to find the perfect fit.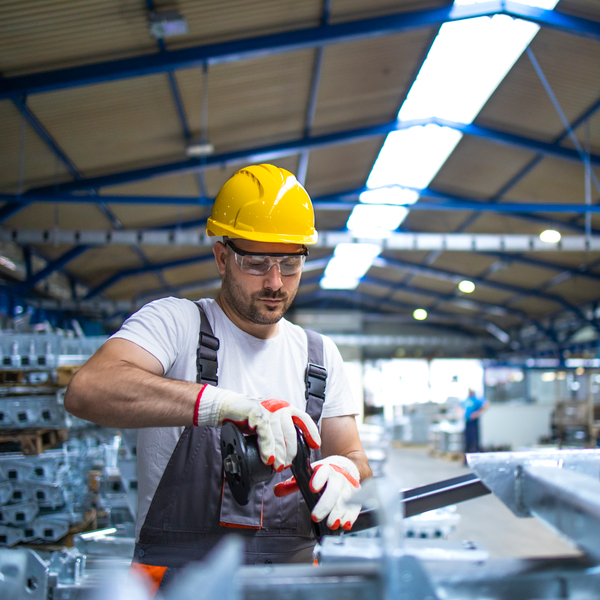 FAQ
1. How much on an average move to Rotterdam from another city?
We offer many moving company choices for moving to Rotterdam, and each one offers a different price range depending on your moving requirements. That is, the pricing you get depends on where you are moving from, how many items are you carrying, what type of moving vehicle will you need, and where exactly in Rotterdam are you moving to.
You can make use of our online calculator, which you will find on the homepage to get an average quote for moving from any city to Rotterdam and use it to see also, how big you are saving by fulfilling your moving needs with help of our service providers here on Moovick.
2. How far in advance do I need to book a move?
We suggest scheduling your move as soon as you have all the details to allow us enough time to coordinate our movers. The recommended lead time may vary based on when you plan to move, but scheduling it 3 to 4 weeks in advance is sufficient. You will immediately get feedback on your offer here on Moovick, However, a week in advance work perfectly well.
3. Why choose Moovick?
It has always been a rocky road moving one's possession through the busy and non-busy days of Rotterdam. Those who are daring enough to have tried affirmed that the stress and risk of not moving with professionals are at a greater cost than seen, and it is never recommended.
Moovick removes the weight and risk of the whole process from your shoulder, while the hardest task you have to do is rather, sit and watch.
4. Do you offer office transportation services?
Moovick offers comprehensive office relocation services, including office transportation, to ensure your move is as stress-free as possible. Our logistics services platform, Moovick for Business, provides effortless labor for office transportation, and our solutions are well-known for their exceptional maintenance and skilled movers, ensuring reliable and secure employee mobility.
5. Do you have insurance for moving?
All service providers listed on Moovick have their private liability insurance, so you can rest assured that you can safely use their services.
The insurance they provide covers any item breakage or damage costs. However, if you have really expensive items that you cannot afford a scratch on, you can otherwise opt for packaging service from the movers.
Of course, it is at a higher cost, and the mover will take full responsibility for your belongings in and out.
6. Can my furniture be disassembled and reassembled?
For easy packing and transportation, your large, small, and heavy furniture might be disassembled to be later reassembled once it gets to the final destination. If you have some items that are difficult to move as a whole, we would surely disassemble them to make the whole moving experience easy.
7. Do you provide international moving?
Our logistic outreach is near imperfection if we fail to provide arrangements for the principal challenge of moving operations, which is, relocating internationally.
We have a wide range of solutions which includes 'international moving from Germany' to Spain, Italy, Norway, and also moving company Rotterdam in the Netherlands.
You can access our homepage, where you will find explicitly, in detail, the moving options available and how to explore them to your advantage.
8. Do you have a cleaning service after moving?
Moovick offers an extensive resource of cleaning services after moving. If you have also been living in Rotterdam, and you want some repairs and cleaning done best for you, we'd provide a bunch of handyman and cleaning services, ready to answer your call at a snap.
| | |
| --- | --- |
| 💰Min moving price - 40 EUR | 🤝Business services - available |
| 💰Max moving price - 86 EUR | 🌐Where to order the service - moovick.com |
| 🚚Other moving - Haarlem, Leiden, Amsterdam, etc. | 📲App - for Android, IOS |
| 📍Short distance - up to 100km | 💶How to make a payment - 100% or part of the booking amount |
| 📍Long distance - more than 100km | 💳Payment systems - debit and credit cards, online banking Sofort, Ideal, cash |
| 🛠Additional services - cleaning, handyman, (dis-) assembly of furniture | 🕐Working hours - set by the client |
Experience your move!
Wether its domestic or international, we plan a stress free experience for you and your loved ones