Moving company in Wiesbaden

Wiesbaden is the federal state of Hesse's capital. Around 560,000 people live in urban areas. Depending on your priorities, there are numerous good neighborhoods in town. Nerotal is widely regarded as the best neighborhood. The housing is luxurious and conveniently located on a small hill. It is only a short walk from the city center, so you can easily access some of the best cafes, restaurants, and shopping centers in town.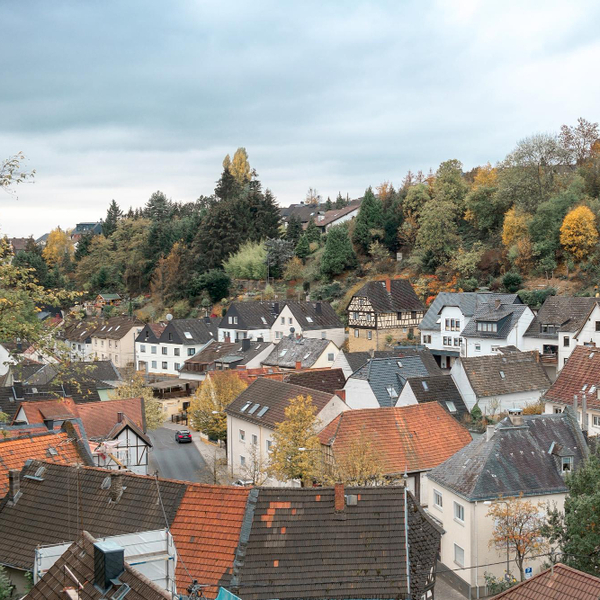 How It Works
Post task
Post your task details and description on our website or app
Get offers
Receive offers from nearby service providers in PDF format with booking link
Discuss
Use Moovick Messenger to discuss details and choose the best option based on ratings and reviews
Book
Book and get your task done effortlessly
Why choose us?
Experience is the key of success and that's what our service providers have in abundance
50+
cities across


Living and working in Wiesbaden
Biebrich is one of the best places to live if you want to live along the Rhyne River. Schloss Biebrich is located in this neighborhood. Other fantastic Wiesbaden neighborhoods include the Westend and Sedanplatzand.
The public transportation system is well-connected. A train from the central railway station will take less than an hour to reach Frankfurt. Train connections can also be used to access the beautiful countryside and low mountain range of Untertaunus. The town is well-connected to the German highway network. The Wiesbadener Kreuz, the Bundesautobahn (A 66), the Bundesautobahn 643 (A 643), and the Bundesautobahn 671 are among the most notable connections (A 671).
Relocation to Wiesbaden is an especially suitable and family-friendly town since it has a large number of schools. Wiesbaden High School, Helene-Lange School, and Frankfurt International School are among the most popular schools. If you are pursuing a degree, the town is home to colleges and universities such as Rheinmain University of Applied Sciences, Embry-Riddle Worldwide Wiesbaden, and EBS University of Business and Law.
Check out other home improvement services
Select your moving package
All packages includes Driver, Vehicle, fuel and taxes
Economy
For Individuals looking to get tasks done affordably
Android and iOS App for posting your task
Access to 1700+ reviewed and verified Service Providers
Limitless Chats & Negotiations
Book Now Pay Later option
Moovick Support in selecting professionals
Premium
For Premium Individuals & Businesses
Book on-the-go with a 3-minute booking process
Work only with Moovick assigned Premium Movers with 4,7/5,0 or higher ratings
Moovick's personalized premium dashboard
Live Tracking of your goods
Moovick's premium support throughout the task
Comprehensive insurance
Multiple free reschedulings
Possibility to directly invoice your employer / job centre through Moovick
Packing Material (on request)
Business
For SME Business Entities
All in Premium
Dedicated Account Manager to understand your personalized needs
Customized Transport Solutions with LTL and pooled cargos
Personalized route optimization to ensure maximum savings
Discounted rates for recurring orders
Storage Facility (on request)
Contact us
Is It a Good Place to Work in Wiesbaden?
Ferrari, Abbot Laboratories, DXC Technologies, and Norwegian Cruise Line are among the many international companies headquartered in Wiesbaden. There are also many German companies with headquarters in town. SGL Carbon and KION Group are among them.
Living in Wiesbaden provides numerous employment opportunities. You can always find something to do, whether you are looking for work or a chance to start your own business. Wiesbaden has one of the most active economies in Germany. There are numerous large corporations, making it simple to find work.
When it comes to business, the city is adaptable. It is appealing to business owners not only because of its versatility but also because of the variety of businesses and industries. There are numerous businesses that have been in operation for over a century.
Wiesbaden's average salary is €52,990. Software developer, technical support specialist, quality assurance engineer, and intelligence analyst are some of the most common job titles. A technical support specialist's average salary is €48,000. A software developer's salary is €35,000.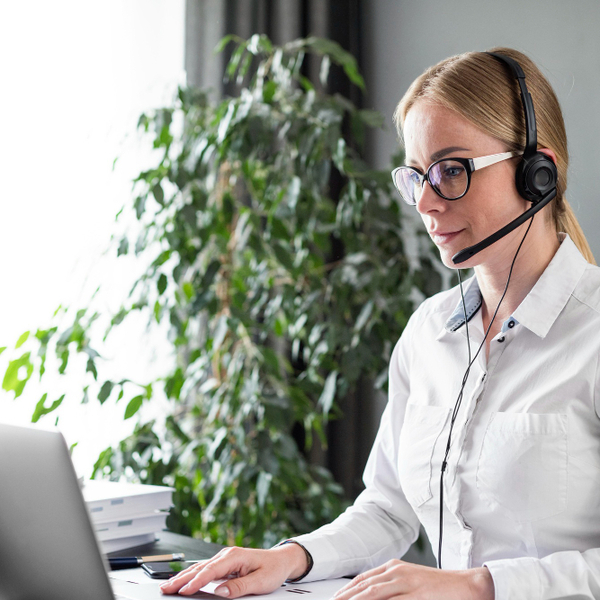 How to order the relocation service in Wiesbaden from us
Moovick is a one-stop shop that connects customers with on-demand, professional Service Providers for real-time moves and home renovations. If you're planning to pick relocation services in Wiesbaden, consider Moovick as your preferred moving company. Having said that, you should be aware that you have the option of selecting one of our three packages:
Economy,
Premium, as well as
Business.
Each of these packages includes additional services to best meet your needs for your move to Wiesbaden such as taxes, fuel, a vehicle, and a driver. There is also a long list of other home improvement services available, which you can learn more about on the home page of our website. Please visit our website and contact our amazing team if you have a need for a relocation agency in Wiesbaden.
Want to pick up more cities to move to? See other destinations 👉Moving to Frankfurt, Moving to Bremen, Moving to Hamburg.
FAQs
Do you provide insurance if movers break my things?
The joyful thing is, individual service providers on Moovick, providing relocation service to Wiesbaden, have their transport and liability insurance they provide on items they help you move. So, you can rest assured that you can safely use their services.
The insurance they provide covers any item breakage or damage costs, and you can check with them for further details.
However, if you have really expensive items that you cannot risk a minor scratch on, you can otherwise opt for packaging service from our moving company Wiesbaden. Of course, it is at a higher cost, and they will take full responsibility for your belongings in and out.
Do you have a handyman or cleaning service?
Moovick offers an extensive resource of handyman and cleaning services, at your reach. Whether you are already living in, or, you are just relocating to Wiesbaden and you want some repairs and cleaning done best for you, we'd provide a bunch of handyman and cleaning services ready to answer your call at a snap.
This range of services includes painting, gardening, junk hauling, and kitchen assembly. You can find a list of these providers on our homepage to make your bookings and get them to respond to your needs.
How should I pay and what are the payment methods?
Paying on Moovick is a cakewalk, so you have no trouble paying for your relocation.
Payment on Moovick can be made through either one of the three options listed below.
Credit card
iDEAL
SOFORT bank transfer
Do you want to use a credit card?
It's simple! All you have to do in just a few seconds is to provide your credit card details, card number, name, expiry date, CVV, and any other requested data. We would take it from there and request your credit card company to initiate the payment transaction. There you go! Simple as that!
Do you want to Pay with iDEAL instead?
You will be redirected to the website of the online provider iDEAL, once you select the payment method. There, you will provide your payment data, and validate your payment request by following the prompt. After which, we will ask iDEAL to initiate the payment process and then you are all set to go.
Don't have iDEAL? Set it up from here.
Do you prefer a SOFORT bank transfer?
Using SOFORT, you will have to initiate the transfer process, and you will be redirected to the website of the 'SOFORT bank transfer' online provider to finish up the validation process as you would normally do. After finishing the process, Moovick will receive your payment and then you are good to go!
Can I postpone my moving date?
You can discuss adjustments to your moving plans with your mover and agree on a better date that would be convenient if you feel the preplanned date is not a great day to move.
The postponement is only achieved if the mover agrees and consents to shift the date, although, your next intended date might be difficult to achieve if another reservation is already been made for that day.
Can I book a handyman/mover for the same day?
Sure, you are more than welcome to do that! The flexibility of our services allows you to make requests and receive more than one service a day. You can in turn make bookings for your moving needs, handyman, and cleaning services at a go, all to be done on the same day.
Are there any extra fees I need to be aware of?
You are not obligated to any other extra charges once you have successfully made your bookings. In case of any additional services or on-site requests you make from our service providers, you are expected to fulfill every obligation behind it, as agreed between you and them.
| | |
| --- | --- |
| 💰Min moving price - 33 EUR | 🤝Business services - available |
| 💰Max moving price - 50 EUR | 🌐Where to order the service - moovick.com |
| 🚚Other moving - Leipzig, Dortmund, Berlin, etc. | 📲App - for Android, IOS |
| 📍Short distance - up to 100km | 💶How to make a payment - 100% or part of the booking amount |
| 📍Long distance - more than 100km | 💳Payment systems - debit and credit cards, online banking Sofort, Ideal, cash |
| 🛠Additional services - cleaning, handyman, (dis-) assembly of furniture | 🕐Working hours - set by the client |
Use Cases

Vinayak
Best service received
Delivery partner was very friendly and flexible. He was hard working and made sure that all assemblies are done correctly. I would recommend all to use Moovick for relocation service.
Relocation:
Service detail:
Home Move, furniture and boxes
Cost:

Shamsul
Moovick offers a very high standard of professional service
They completely hand hold you through out the process. Its like almost being with you in person. I was coordinated for my case by "Misha" and the communication was crisp and clear. Strongly recommend.
Relocation:
Service detail:
Home Move, furniture and boxes
Cost:

Geetika
I had a very comfortable and good experience
The customised delivery support was very prompt over WhatsApp (communication in English which was super helpful). I was able to arrange a very last minute delivery of something I found on Ebay (for a sunday morning). The driver was also very helpful and went the extra mile helping with things that weren't necessarily a part of the service. Highly recommended to try this!
Relocation:
Service detail:
Furniture pickup & Assembly
Cost:

Claudia
Excellent experience
I sent the WhatsApp well after 'after hours' and Misha from Moovick support was extremely efficient and helpful. This was a last minute booking from our side as our confirmed moovers had to cancel and i was so pleasantly surprised that within minutes Misha had confirmed that Olek would be available! Olek you guys were amazing thank you so much for being efficient and so friendly! Will definitely recommend and use this service next time.
Relocation:
Service detail:
Home Move, furniture and boxes
Cost:

Satish
Excellent support provided
They helped us decide the appropriate size of the transport vehicle based on the number of items. The transport vehicle was very good and also the driver was very helpful. A 10 out of 10 for everything. I would definitely recommend the service.
Relocation:
Service detail:
Home Move, furniture and boxes
Cost:

Patrick
The driver and helpers were very professional and quick in the entire process
The decisions for splitting and loading between two vehicles were made on the go and the assembly service was also good. Thanks to moovick for being in constant communication for support. Highly recommend the service.
Relocation:
Service detail:
Home Move, furniture and boxes
Cost:

Varun
The only reasons I am giving 5 stars
All in all, I have had a very smooth experience with LP support team, and would absolutely recommend the platform to anyone; ESPECIALLY, if you are new to the city, don't speak German and need support in English, or are on a budget with moving within the city. The price is very reasonable for the service offered, of course this might be quite dynamic considering your package, but we ultimately pay for the service and trust, I believe!
Relocation:
Service detail:
Furniture transport & Assembly
Cost:

Sharmin
I highly recommend this service for a reasonable price
Great customer support through WhatsApp even on holidays. Moovick helped me move from Munich to Hamburg very easily. The driver was very professional and punctual. To be honest, this is the best customer service I have experienced in Germany. 💯
Relocation:
Service detail:
Home Move, furniture and boxes
Cost:

Laura
Excellent service!
Kamran went above and beyond! He understood exactly what I needed. Communication was always quick and smooth. I am very picky with the services I receive and he exceeded my expectations! Thank you, Kamran!
Home improvement:
Service detail:
Cost:
Experience your move!
Wether its domestic or international, we plan a stress free experience for you and your loved ones