Moving company in Stuttgart

If moving to Stuttgart, Germany is on your next to-do list - we encourage you to act upon it as it is a great city with a very high quality of life! If you're worried about moving or relocating, feel free to consider moving companies in Stuttgart, Germany which will help you ease your moving process and decrease your stress. With professional relocation in Stuttgart, you will ensure a safe, secure, and flexible moving process.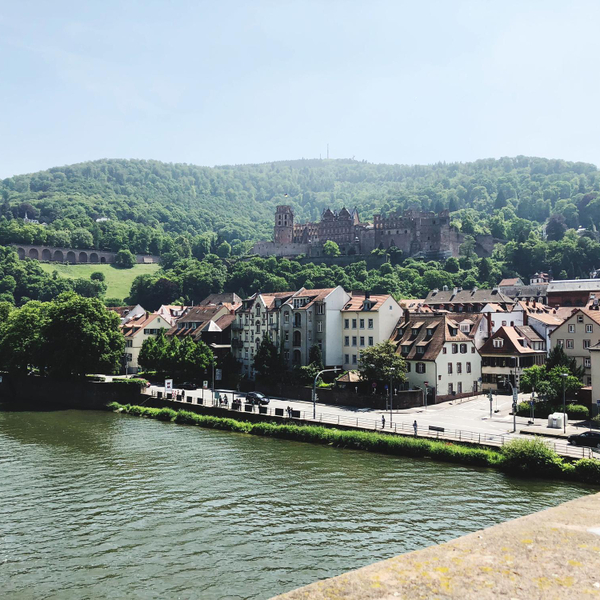 How It Works
Post task
Post your task details and description on our website or app
Get offers
Receive offers from nearby service providers in PDF format with booking link
Discuss
Use Moovick Messenger to discuss details and choose the best option based on ratings and reviews
Book
Book and get your task done effortlessly
Select your moving package
All packages includes Driver, Vehicle, fuel and taxes
Economy
For Individuals looking to get tasks done affordably
Android and iOS App for posting your task
Access to 1700+ reviewed and verified Service Providers
Limitless Chats & Negotiations
Book Now Pay Later option
Moovick Support in selecting professionals
Premium
For Premium Individuals & Businesses
Book on-the-go with a 3-minute booking process
Work only with Moovick assigned Premium Movers with 4,7/5,0 or higher ratings
Moovick's personalized premium dashboard
Live Tracking of your goods
Moovick's premium support throughout the task
Comprehensive insurance
Multiple free reschedulings
Possibility to directly invoice your employer / job centre through Moovick
Packing Material (on request)
Business
For SME Business Entities
All in Premium
Dedicated Account Manager to understand your personalized needs
Customized Transport Solutions with LTL and pooled cargos
Personalized route optimization to ensure maximum savings
Discounted rates for recurring orders
Storage Facility (on request)
Contact us
10 reasons to move in Stuttgart
Moving to Stuttgart, Germany may just be the perfect decision. Here are 10 reasons why you should consider it:
Population that is diverse
The sixth-largest city in Germany is Stuttgart. According to the City of Stuttgart, persons from migrant backgrounds made up 45% of the 615,000 population as of the end of 2018, and they were from 170 different countries. In contrast, 37% of residents of Cologne, Germany's fourth-largest city (population 1 million), are of immigrant descent.
A cultural calendar that is packed
Residents of Stuttgart benefit from a vibrant cultural life thanks to the State Theatre, the State Gallery, and the State Opera. The four-day Summer Festival, which features a diverse music lineup, draws over 500,000 people each August. Visitors interested in automobiles can check out the Porsche and Mercedes-Benz museums, which house 80 and 160 vintage cars, respectively.
A great weather all year-round
Stuttgart's one characteristic you can count on is rain. The average number of rainy days in this city per year is 114.
The winters are overcast, chilly, and windy, and the summers are pleasant and warm. In Stuttgart, the temperature ranges from 33.8 °F (1 °C) to 66.6 °F (19.2 °C). With these temps, outdoor activities can be enjoyed all year long.
The economy
According to information from the country's central bank, Germany's unemployment rate, which stood at 5% as of the end of May, is practically at its lowest level in almost 30 years. According to statistics from the Stuttgart Job Center, Stuttgart's rate in April was 4%.
According to the most recent data available, the city's economy contributed 10.8% of Germany's gross domestic product in 2016. It serves as a focal point for the nation's automobile sector, housing the corporate offices of Bosch, one of the largest automotive component manufacturers worldwide, as well as Daimler (which owns Mercedes-Benz and Porsche).
Many English-Speaking People
Numerous multinational brands, like Porsche, Bosch, and Hewlett Packard, are based in Stuttgart. As a result, even the inhabitants speak English widely. Staff at restaurants or public services typically know English because there are many ex-pats in this area.
High Rate of Safety
Numerous multinational brands, like Porsche, Bosch, and Hewlett Packard are based in Stuttgart. As a result, even the inhabitants speak English widely. Staff at restaurants or public services typically know English because there are many ex-pats in this area.
Cost of living
Stuttgart's cost of living is still seen as acceptable. The anticipated monthly costs for a family of four, including rent, are €3,657; for a single individual, they are €1,985.
There are some recommendations you might make in Stuttgart to increase your financial savings:
Make a monthly spending plan.
For less expensive rent and housing, consider living outside the city center.
Utilize the free attractions available, such as the Christmas Markets, Public Library, and Höhenpark Killesberg.
Take the bus or train.
Request advice from your neighborhood friends regarding low-cost grocery outlets.
Jobs Available
The prospects for employment in Stuttgart is one of the key factors that make it appealing to foreigners. There are around 4,500 businesses in the creative sector in Stuttgart, which has a number of important sectors. Here are some of the major industries for your reference in order to provide you with some insight into job opportunities:
Automotive,
Aerospace,
electrical equipment,
financial,
IT,
media,
and creative industries.
Please don't forget to get employment before moving to Stuttgart with movers. This will enable you to speak with your company about the visa application, health insurance, and, if necessary, temporary housing.
Fun Local Events To Look Forward To
Stuttgart hosts four major events that you shouldn't miss. These include the Christmas Markets, the Spring Festival, the Summer Festival, and the Beer Festival. At these events, you can enjoy great food, entertainment, and lots of shopping booths. You can discover more about the local culture through festivals. Therefore, we constantly advise going to local events and celebrations! You can also anticipate the following festivals for more fun:
The Ludwigsburg Pumpkin Festival,
the Weindorf Wine Festival,
the Afrika Festival in Stuttgart,
and the Flammende Sterne Fireworks Festival.
There Are Several Methods of Transport
You can move around Stuttgart in a variety of ways, which is one of its best features. It boasts a first-rate public transportation system with many routes. In Stuttgart, using public transportation could be preferable to driving a car. There are several different types of public transportation available, including the S-Bahn and U-Bahn lines, trams, trains, and buses.
You may also enjoy biking around the city center. You can borrow a bike from the bike rental service if you don't have one.
Want to pick up more cities to move to? See other destinations 👉 Moving to Bremen, Moving to Hamburg, Moving to Munich.
Check out other home improvement services
Why choose us?
Experience is the key of success and that's what our service providers have in abundance
50+
cities across


Choose Moovick to make your moving easier
Relocation service is our specialty! Make sure to choose Moovick as your next relocation service in Stuttgart, Germany so that you can safely and professionally organize your moving! By choosing from a range of services, your moving will be made easier with us.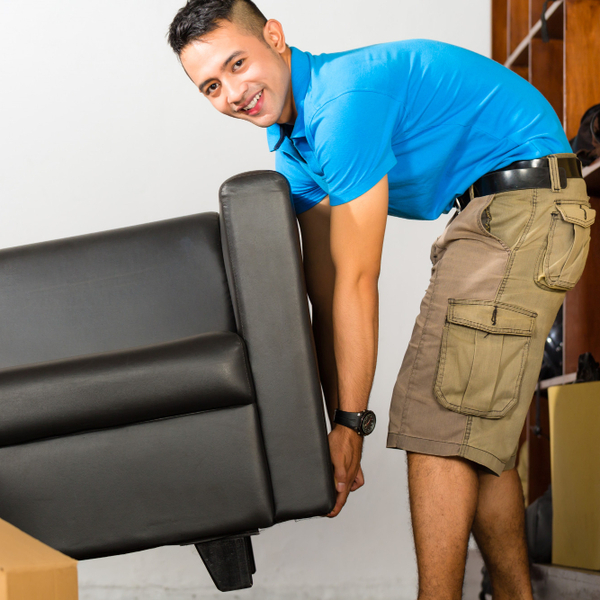 FAQs
How to book a moving service?
It's easy to arrange a relocation with our moving company in Stuttgart.
Create a profile on the Moovick website.
Then, 'post a task'.
You will find the button in the top right corner. Post the details of your assignment, and your move objectives, describe the main things you are transporting, and you will start receiving offers from our removals.
You can use the Moovick messenger to discuss with the movers. Choose your preferred mover, then proceed to pay. And that, you have booked a mover!
Do you provide insurance if the mover breaks my things?
Moovick connects you with a team of professional movers who are excellently accrued with the skill set to safely move your luggage and it's fragile to Stuttgart. Our moving companies in Stuttgart have individual private liability insurance, so you can rest assured that you can safely use their services.
The insurance they provide covers any item breakage or damage costs. However, if you have really expensive items which you cannot afford a minor scratch on, you can otherwise opt for packaging service from the movers. Of course, it is at a higher cost, and the mover will take full responsibility for your belongings in and out.
Do you disassemble my furniture as well and assemble it when we arrive?
At Moovick, we offer flexible options for your transportation and relocation to Stuttgart. If you prefer to have us handle the (dis)assembly of your furniture during the move, we are happy to assist you with that as well.
What area do you provide service in?
Our services are available across Germany and the Netherlands.
In Germany, you can book at any of our locations in Bonn, Cologne, Stuttgart, Bremen, Leipzig, Essen, Düsseldorf, Dortmund, Berlin, Koblenz, Munich, Hamburg, Frankfurt, and Wiesbaden.
Our services can be scheduled in Amsterdam, Utrecht, Eindhoven, and Hague in the Netherlands.
Do you have a handyman or cleaning services?
We provide handymen services in both open and closed spaces. Our professionals can help you with painting, cleaning, assembly, gardening, flooring, and much more.
Do you offer office transportation services?
At Moovick, we strive to provide all-encompassing office relocation solutions, including office transportation, to make your move hassle-free. Moovick for Business office transportation services come with effortless labour and are renowned for their excellent maintenance and expert movers, guaranteeing dependable and secure mobility for your employees.
| | |
| --- | --- |
| 💰Min moving price - 20 EUR | 🤝Business services - available |
| 💰Max moving price - 56 EUR | 🌐Where to order the service - moovick.com |
| 🚚Other moving - Leipzig, Dortmund, Berlin, etc. | 📲App - for Android, IOS |
| 📍Short distance - up to 100km | 💶How to make a payment - 100% or part of the booking amount |
| 📍Long distance - more than 100km | 💳Payment systems - debit and credit cards, online banking Sofort, Ideal, cash |
| 🛠Additional services - cleaning, handyman, (dis-) assembly of furniture | 🕐Working hours - set by the client |
Experience your move!
Wether its domestic or international, we plan a stress free experience for you and your loved ones