Moving company in Bonn
Is your next move to Bonn somewhere in your plans? Moving to Bonn, just like any other city is an adventure in itself. It has some stresses you may want to think about - but we're here to help you out! Our market expertise and our resources help you pre-plan your moving stress-free, and in accordance with all your planning requirements and needs. Feel free to reach out to Moovick so that you can choose from one of our packages, which will reduce your costs and ensure an overall smooth moving experience. Keep reading to learn more about Bonn and how Moovick helps you make the best out of it.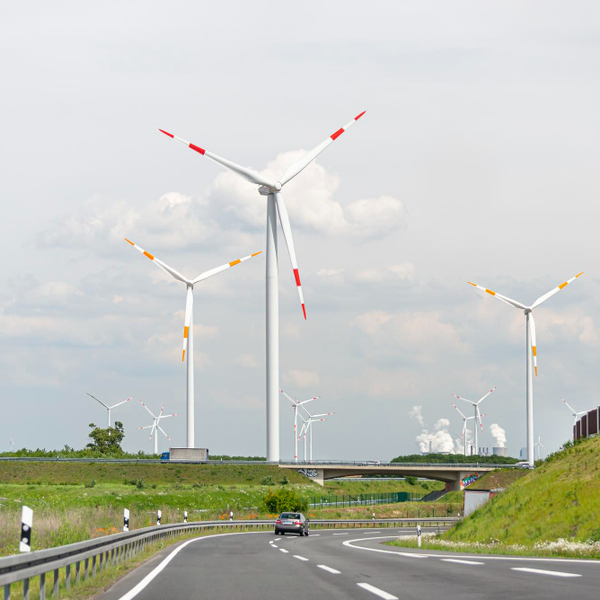 How It Works
Post task
Post your task details and description on our website or app
Get offers
Receive offers from nearby service providers in PDF format with booking link
Discuss
Use Moovick Messenger to discuss details and choose the best option based on ratings and reviews
Book
Book and get your task done effortlessly
Select your moving package
All packages includes Driver, Vehicle, fuel and taxes
Economy
For Individuals looking to get tasks done affordably
Android and iOS App for posting your task
Access to 1700+ reviewed and verified Service Providers
Limitless Chats & Negotiations
Book Now Pay Later option
Moovick Support in selecting professionals
Premium
For Premium Individuals & Businesses
Book on-the-go with a 3-minute booking process
Work only with Moovick assigned Premium Movers with 4,7/5,0 or higher ratings
Moovick's personalized premium dashboard
Live Tracking of your goods
Moovick's premium support throughout the task
Comprehensive insurance
Multiple free reschedulings
Possibility to directly invoice your employer / job centre through Moovick
Packing Material (on request)
Business
For SME Business Entities
All in Premium
Dedicated Account Manager to understand your personalized needs
Customized Transport Solutions with LTL and pooled cargos
Personalized route optimization to ensure maximum savings
Discounted rates for recurring orders
Storage Facility (on request)
Contact us
Check out other home improvement services
Why choose us?
Experience is the key of success and that's what our service providers have in abundance
50+
cities across


Use Cases

Vinayak
Best service received
Delivery partner was very friendly and flexible. He was hard working and made sure that all assemblies are done correctly. I would recommend all to use Moovick for relocation service.
Relocation:
Service detail:
Home Move, furniture and boxes
Cost:

Shamsul
Moovick offers a very high standard of professional service
They completely hand hold you through out the process. Its like almost being with you in person. I was coordinated for my case by "Misha" and the communication was crisp and clear. Strongly recommend.
Relocation:
Service detail:
Home Move, furniture and boxes
Cost:

Geetika
I had a very comfortable and good experience
The customised delivery support was very prompt over WhatsApp (communication in English which was super helpful). I was able to arrange a very last minute delivery of something I found on Ebay (for a sunday morning). The driver was also very helpful and went the extra mile helping with things that weren't necessarily a part of the service. Highly recommended to try this!
Relocation:
Service detail:
Furniture pickup & Assembly
Cost:

Claudia
Excellent experience
I sent the WhatsApp well after 'after hours' and Misha from Moovick support was extremely efficient and helpful. This was a last minute booking from our side as our confirmed moovers had to cancel and i was so pleasantly surprised that within minutes Misha had confirmed that Olek would be available! Olek you guys were amazing thank you so much for being efficient and so friendly! Will definitely recommend and use this service next time.
Relocation:
Service detail:
Home Move, furniture and boxes
Cost:

Satish
Excellent support provided
They helped us decide the appropriate size of the transport vehicle based on the number of items. The transport vehicle was very good and also the driver was very helpful. A 10 out of 10 for everything. I would definitely recommend the service.
Relocation:
Service detail:
Home Move, furniture and boxes
Cost:

Patrick
The driver and helpers were very professional and quick in the entire process
The decisions for splitting and loading between two vehicles were made on the go and the assembly service was also good. Thanks to moovick for being in constant communication for support. Highly recommend the service.
Relocation:
Service detail:
Home Move, furniture and boxes
Cost:

Varun
The only reasons I am giving 5 stars
All in all, I have had a very smooth experience with LP support team, and would absolutely recommend the platform to anyone; ESPECIALLY, if you are new to the city, don't speak German and need support in English, or are on a budget with moving within the city. The price is very reasonable for the service offered, of course this might be quite dynamic considering your package, but we ultimately pay for the service and trust, I believe!
Relocation:
Service detail:
Furniture transport & Assembly
Cost:

Sharmin
I highly recommend this service for a reasonable price
Great customer support through WhatsApp even on holidays. Moovick helped me move from Munich to Hamburg very easily. The driver was very professional and punctual. To be honest, this is the best customer service I have experienced in Germany. 💯
Relocation:
Service detail:
Home Move, furniture and boxes
Cost:

Laura
Excellent service!
Kamran went above and beyond! He understood exactly what I needed. Communication was always quick and smooth. I am very picky with the services I receive and he exceeded my expectations! Thank you, Kamran!
Home improvement:
Service detail:
Cost:
Living and working in Bonn
Bonn's transportation
The tram and the bus are two of the most well-liked modes of public transportation in Bonn because they provide a dependable and effective means of transportation. Different types of tickets, such as daily, weekly, and monthly, are available from vending machines throughout the city. Tickets for both of these can be purchased from these machines.
There are additional modes of transportation, including cars and taxis. Although these are trustworthy and effective means of transportation, many people prefer to walk around Bonn because it is a city bursting at the seams with exciting and interesting things to see.
Long-distance moving demands careful planning and consideration, especially when seeking moving transport services near me. While cars and taxis offer convenience for shorter journeys, the magnitude of a long-distance move necessitates alternative options like vans and trucks, which use our service providers.
Culture and Recreation
The history of Bonn is rich with fascinating landmarks that go back more than 2,000 years. In addition to its historic sites, Bonn offers a wide range of contemporary attractions, such as theaters where you can catch a wide range of performances. In addition to having a vibrant nightlife, Bonn also has many museums, galleries, and exhibition spaces for both contemporary and historical art.
The German National Museum of Contemporary History, Freizeitpark Rheinaue, Cathedral De Bonn, Beethoven House, Bonn Botanic Garden, and the Beethoven Statue are among the most well-liked attractions in Bonn, among the many others.
Schooling in Bonn
As in the rest of Germany, education in Bonn is divided into two sectors: the Grundschule, which serves grades 1 through 4, and the secondary school system, which students may choose to enroll in based on their academic standing. This list contains all of the international schools available in Bonn, whether they follow German or another curriculum. The Rheinische Friedrich-Wilhelms-Universität Bonn, a renowned top public university that offers courses in English and has almost 35,000 students, and the private International University of Applied Sciences, with its international curriculum, are two examples of the higher education options available in Bonn.
Social life
The social scene in Bonn is very vibrant and features attractions that date back more than 2000 years. People can learn about the city's history by visiting landmarks like the Beethoven House and the German National Museum of Contemporary History. Birds of a feather can gather in large numbers in art galleries, gardens, and cathedrals. Bonn has a vibrant nightlife that guarantees residents a good time at music festivals, pubs, and bars.
Working
Higher pay is just one of many reasons Bonn is a great place to work. The average wage for a worker in Bonn is €50,000, which is significantly more than the €37,000 national average. Another factor is that Bonn has a large number of administrative positions that will continue to exist unless the government falls. Since many industries collapse and many people lose their jobs, not many places have that kind of job insurance.
Make your life easier with Moovick moving services
Is moving to Bonn on your plans? If yes, feel free to contact Moovick - as our teams are helpful and accommodating and will assist you at every stage of the procedure. If you intend to relocate to Bonn, Germany, we provide individualized plans to meet your needs and support you most during your move.
FAQs
How long should I book a move in advance?
We suggest scheduling your move as soon as you have all the details to allow us enough time to coordinate our movers. The recommended lead time may vary based on when you plan to move. If your relocation occurs during a holiday – Ideally 3 to 4 weeks in advance, is sufficient. You will immediately receive feedback on your offer, so at least a week before the move is advised.
What information do you need to know to move my stuff successfully?
To successfully relocate your belongings, our moving company Bonn needs to know these few things:
'Where to where' do you plan to move (ex., from Cologne to Bonn)?
What type of vehicle you'll require for moving (car, van, or truck)?
What type of transport & relocation is convenient for you (home moves, (dis) assembly furniture, packing, boat or piano transportation, etc.)?
The list of things that need to be moved (preferably with uploaded photos of items).
Do you disassemble my furniture or do I need to do that?
You can select what transport & relocation services are convenient for you to Boon. If it suits you that we take over the (dis) assembly of the furniture during the move, we are here for you!
What area do you provide service in?
We provide our favours throughout Germany and the Netherlands, and of course, internationally.
You can book your removals to Bonn, and also meet our company at Cologne, Stuttgart, Bremen, Leipzig, Essen, Düsseldorf, Dortmund, Berlin, Koblenz, Munich, Hamburg, Frankfurt, and Wiesbaden.
You can schedule our services in the Netherlands at Amsterdam, Utrecht, Eindhoven, and Hague.
Do you provide insurance during the move if movers break my things?
Moovick connects you with a team of professional movers who are excellently accrued with the skill set to safely move your luggage and it's fragile. All service providers listed on Moovick, providing moving services to Boon have their private liability insurance, so you can rest assured that you can safely use their services.
The insurance they provide covers any item breakage or damage costs. However, if you have really expensive items that you cannot afford a scratch on, you can otherwise opt for packaging service from the movers. Of course, it is at a higher cost, and the mover will take full responsibility for your belongings in and out.
Do you offer office transportation services?
Moovick aims to offer comprehensive office relocation services, including office transportation, to ensure your move is as stress-free as possible. Our logistics services platform, Moovick for Business, provides effortless labor for office transportation, and our solutions are well-known for their exceptional maintenance and skilled drivers, ensuring reliable and secure employee mobility.
| | |
| --- | --- |
| 💰Min moving price - 30 EUR | 🤝Business services - available |
| 💰Max moving price - 66 EUR | 🌐Where to order the service - moovick.com |
| 🚚Other moving - Leipzig, Dortmund, Berlin, etc. | 📲App - for Android, IOS |
| 📍Short distance - up to 100km | 💶How to make a payment - 100% or part of the booking amount |
| 📍Long distance - more than 100km | 💳Payment systems - debit and credit cards, online banking Sofort, Ideal, cash |
| 🛠Additional services - cleaning, handyman, (dis-) assembly of furniture | 🕐Working hours - set by the client |
Experience your move!
Wether its domestic or international, we plan a stress free experience for you and your loved ones